---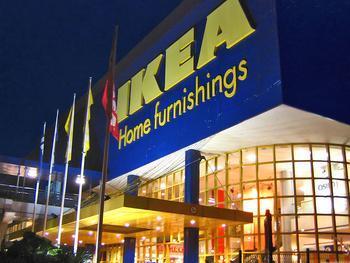 In the 2009 romance film "500 Days of Summer", there's a scene where the main characters Tom and Summer visit an IKEA at the height of their courtship.
It's one of the best scenes in the movie, not so much because anything really special happens, but because most people in a relationship have strolled through an IKEA together at some point when first getting together, making the scene extremely relatable.
Going to IKEA is sort of a rite of passage for new couples. When you and your mate go to the massive store it sort of says, "Okay, we're shopping for home furniture together--we must be planning some sort of future."
Apparently, IKEA is thinking about the future too, as the company recently announced it will become energy-independent and help millions of people around the globe live more sustainably at home--through a new initiative it wants to complete by 2012.
People & Planet Positive
The initiative is called People & Planet Positive and IKEA wants to not only affect its customers, staff and suppliers, it also wants to help those communities where it does business.

The company plans to encourage sustainable living by creating greener products, while also starting a series of programs that will carry out its green agenda.
"We want to create a better every day for the many people. A better life includes living more sustainably," said IKEA President and CEO Mikael Ohlsson, in an advertisement about the company's new mission. "We have been working towards that goal for many years and have already done a lot, and we are now ready to take the next big step."
"People & Planet Positive will help us to do that. Transforming our business and having an even greater positive impact on the world," he added.
Which means ...
What specifically is IKEA is going to do?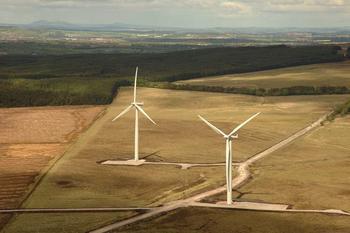 The company says it will first tweak some of its products so they better reduce waste and use less water and energy, like its lights for example. IKEA says it will convert all of its lighting to LED which should last 20 years and use up to 85 percent less electricity.
Over the next several years, IKEA plans to invest nearly $2 billion in developing wind and solar projects, and says it will eventually produce as much renewable energy as it uses in all of its stores and other properties.
The company also said it will obtain 70 percent of its energy needs from renewable sources within the next three years, and will encourage its suppliers to take on that same goal.
How about a little help?
That's fine but many of the IKEA customers we hear from would be happy if they could just get a little help when things go wrong.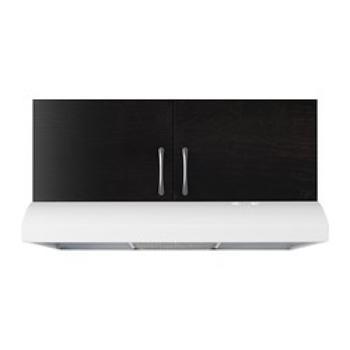 Take Joe of Berea, Ohio. He bought a Luftig Range Fan Extractor from IKEA. When the contractor opened the box to install the unit, it was missing a parts bag, Joe said.
"I called IKEA number which is actually Whirlpool's number and was told I would have to buy the part since the unit was not installed within a month of purchase, and then told that they would have to get back with me next week as they had to research which parts came in the parts bag," Joe said in a posting to ConsumerAffairs. "I sent an email to Mr. Ohlsson, CEO of IKEA and another email to Mr. Fettig, CEO of Whirlpool" but at last word Joe was still waiting for satisfaction.
Sharekh of Atlanta also fell victim to missing parts.
"I purchased a MALM 3 drawer chest from IKEA Atlanta on 09/21/12. While setting up the drawer, one of the back panels was missing. I called up IKEA Atlanta and after all the computer-generated options, finally someone named Virginia picked up the call.
"When I told her that the back panel was missing, all she could say was, 'We are sorry, please come and pick it up' from their store and that there is nothing that they can do," Sharkh said. A supervisor later told her the same thing.
"This is not my mistake. Why should I come to IKEA and pick up? I live quite a distance from IKEA and this is not right. So every time I come to IKEA and buy something, there is no guarantee that all the components would be there in the package and there is no way to make sure! This is so bad and the IKEA after-sales service sucks," Sharekh said.
Cheap & green
IKEA says it will keep prices low on its greener products, which the company believes will encourage consumers even more towards living more sustainably.
"We believe that sustainability should not be a luxury good, it should be affordable for everyone," said IKEA's Chief Sustainability Officer Steve Howard in a recent statement.
"With over 770 million visitors to our stores, we are excited by the opportunity to help our customers fulfill their dreams at home with beautiful products that help them save money on their household bills by reducing energy and water use, as well as reducing waste"
"People & Planet Positive will also enable us to take our responsibilities in the supply chain further over the coming years by, for example, only using renewable energy to power our building and advocating for children's rights," Howard said.
Recyclable furniture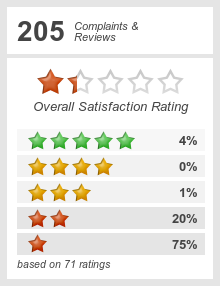 In addition, the company says all of its furniture will be recyclable, even the packaging--and by 2012 the company expects to reach its goal of helping households live more sustainably, by selling greener products.
It will be interesting to see how close the company comes to achieving this goal, and how diligently it will work at keeping its promises.
But either way you have to take your hat off to IKEA, even though the company has frustrated consumers in the past with some of its products and services.
And even if IKEA doesn't encourage the world to live more sustainably, it will probably always be the place that new couples go to buy their first pieces of furniture. Just like in the movies.
---