---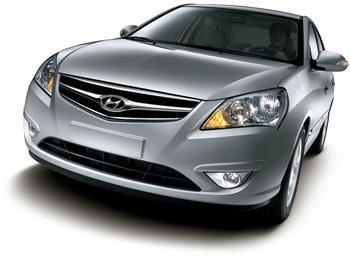 Hyundai and Kia say they mistakenly overstated the estimated fuel economy on more than 900,000 cars sold in the U.S. over the past two years and will compensate owners for the faulty claims.
A lawsuit filed in July claimed Hyundai misled consumers about the gas mileage of the 2011 and 2012 Elantra, using a high-powered advertising campaign to capitalize on public concern over escalating gas prices.
"I feel like Hyundai took advantage of me. Hyundai's advertisements about the '40 MPG' gas mileage of the Elantra instantly caught my attention. I bought the car thinking I would be seeing major savings at the pump and getting over 500 miles per tank, but Hyundai fooled me," said Louis Bird of Sacramento, a 2011 Elantra owner who is representing other consumers in the class-action lawsuit and meticulously documents his mileage.
Hyundai today said it is retracting its claim that it leads the industry in fuel economy with four models that get 40 miles per gallon on the highway. The estimated highway mileages of most 2013 Accent, Veloster and Elantra models will fall to 37 or 38 mpg.
The errors were uncovered in an audit by the U.S. Environmental Protection Agency (EPA). They echo complaints made by Hyundai and Kia owners like Jamie of Morristown, N.J.
"I bought a 2011 Elantra limited brand new. I am getting on average 22 mpg, summer and now winter. City is 19 and highway is 23 mpg," he said in a posting on ConsumerAffairs. "I'm waiting to see Hyundai's response on this. I have my 3rd visit to the dealership next week. I saw where Honda got in big trouble for misrepresenting mileage (should be around 40 highway, 33 combined)."
Today's disclosure brings to mind claims in a 2004 class-action lawsuit that said Hyundai and Kia overstated the horsepower of their vehicles by as much as 10%. The company blamed those misstatements -- which affected nearly half the Hyundai-Kia cars in sold in the U.S. from the mid-1980s until late 2002 -- on "mistakes and disorganization" within Hyundai.
"Procedural errors"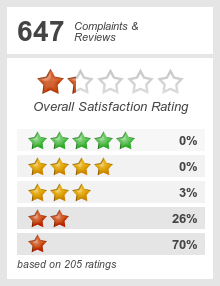 This time the companies say it was "procedural errors" at their joint testing operations in Korea that led to incorrect fuel economy ratings for select vehicle lines. As part of Hyundai/Kia's corrective actions, the fuel economy ratings for vehicles currently in showrooms are being voluntarily relabeled. With these changes, the 2012 Hyundai/Kia fleet fuel economy level is reduced by an average of 3 percent – from 27 to 26 MPG.
"I sincerely apologize to all affected Hyundai and Kia customers, and I regret these errors occurred," said Dr. W. C. Yang, chief technology officer of Hyundai/Kia research and development. "Following up on the EPA's audit results, we have taken immediate action to make the necessary rating changes and process corrections."
Reimbursement plan
Both companies say they are putting in place a comprehensive reimbursement program for affected current and former vehicle owners to cover the additional fuel costs associated with the fuel economy rating change. Customers will receive a personalized debit card that will reimburse them for their difference in the EPA combined fuel economy rating, based on the fuel price in their area and their own actual miles driven.
In addition, as an acknowledgement of the inconvenience this may cause, Hyundai and Kia said they will add an extra 15 percent to the reimbursement amount. Current owners will be able to refresh their debit card for as long as they own the vehicle. Prior owners of affected vehicles who have already sold their cars will also be reimbursed using the same formula.
For more information about reimbursement and a complete list of eligible vehicles, customers can visit www.HyundaiMPGinfo.com and www.KiaMPGinfo.com.
"Got your back"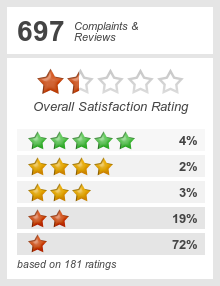 Hyundai Motor America CEO John Krafcik said Hyundai has identified the source of discrepancies between its testing method and the EPA's recommended approach.
"Given the importance of fuel efficiency to all of us, we're extremely sorry about these errors," Krafcik said in a prepared statement. "When we say to Hyundai owners, 'We've got your back,' that's an assurance we don't take lightly. We're going to make this right for everyone, and we'll be more driven than ever to ensure our vehicles deliver outstanding fuel economy."
The errors were found during routine EPA audits. The EPA audits about 15 percent of vehicles annually. Staff engineers at the EPA's vehicle and fuel emission laboratory in Ann Arbor, Mich., included the Elantra in an annual fuel economy audit.
---