---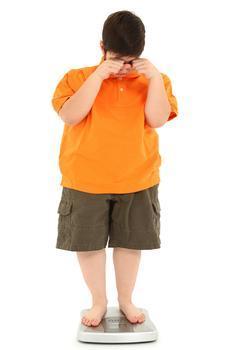 You think talking to a son or daughter about sex is hard? Try discussing the subject of being overweight.
On the other hand, a new study suggests it might be more effective if parents addressed the subject without words. Instead, creating a healthful home environment, modeling healthful behaviors, and providing encouragement and support to adolescents for positive behavior changes may be more effective than communicating with adolescents about weight-related topics.
It's an issue in many U.S. households. According to the Centers for Disease Control and Prevention, about 28 percent of adolescents are overweight. Overweight and obese adolescents have an increased risk for physical ailments, including type 2 diabetes and negative psychosocial consequences stemming from the stigma associated with being overweight. Doctors believe the right development of parental intervention could be part of the solution.
Loss for words
Weight issues, it turns out, are hard to talk about. The University of Minnesota research team that conducted the study posed two questions: what issues do parents of overweight adolescents face? And what advice do they have for other parents? Twenty-seven adolescents and their parents were surveyed to determine factors contributing to successful weight loss among adolescents.
The investigators found that the issues raised by parents included difficulties encountered in effectively communicating with their adolescent about weight-related topics, perceived inability to control the adolescent's decisions about eating and physical activity, concern for the adolescent's physical and mental well-being, and feelings of personal responsibility for the adolescent's weight issues.
Parental advice for helping overweight adolescents included having a healthful home environment, modeling healthful behaviors, and providing encouragement and support to adolescents for positive behavior changes.
Parents play important role
"Parents have an important role in helping their children and adolescents to adopt healthful behaviors and it can be challenging to know how to involve parents in interventions for adolescents because of issues related to developing autonomy and increasing independence," said Shira Feldman, a registered dietitian and researcher.
Feldman says parents of overweight and obese adolescents often find themselves in a dilemma. On one hand, parents may be concerned about their adolescent's health, the psychosocial stigmas and the negative physical consequences associated with being overweight or obese. On the other hand, parents also recognize their adolescent's need for autonomy. As a result, parents may struggle with what to say or do to best help their adolescent manage his or her weight.
Actions speak louder than words
"In terms of 'talking' about adopting more healthful eating and physical activity behaviors, it is important for parents to remember that their adolescent could have a negative emotional response, for example sad or angry, when questioned about their weight," Feldman said.
So the best way to speak on the subject may be with actions. Encourage you child to take part in organized or informal sports. Plan family activities that include exercise, such as a weekly bowling outing or weekend nature hikes.
At meal time, try to serve healthy, high fiber foods that are filling and result in less between-meal snacking.
---