---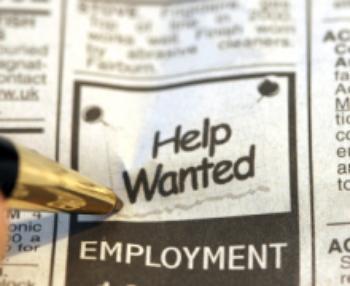 When you looked at last month's employment report, it didn't show much of a gain in seasonal jobs with major retailers. The job gains in October were just slightly more than October 2011.
Many families count on those part-time holiday jobs to supplement their income during the most expensive time of the year. And even though job creation was modest last month, a report from the outplacement firm Challenger, Gray & Christmas suggests hiring will accelerate this month and next.
"It is likely that a lot more of the holiday hiring plans announced by national retailers, including J.C. Penney, Kohl's, Best Buy and Macy's, will show up in the November hiring figures," said John A. Challenger, chief executive officer of Challenger, Gray & Christmas.
The wild card in all of this, of course, is Hurricane Sandy and how the storm's devastation in the New York metro and elsewhere will impact hiring on the east coast.
"There is a good chance that many people in the region will still be trying to rebuild their lives when the peak holiday shopping season starts in a few weeks," Challenger said. "Buying Christmas presents could fall pretty low on the list of priorities, which may mean that retailers in this area – many of whom are also facing significant damage – may hold off on planned holiday hiring."
If you are in search of part-time employment for the holiday season, here is a list of national retailers that have already announced plans to bring on temporary employees and the number of jobs they hope to fill:
Target; 90,000
Macy's; 80,000
Kohl's; 52,700
Walmart; 50,000
Amazon; 50,000
Toys R Us; 45,000
JC Penney; 40,000
Party City; 20,000
FedEx; 20,000
GameStop; 17,000
Best Buy; 14,000
Hickory Farms; 5,225
In addition, neighborhood "mom and pop" retailers may also take on some extra seasonal help and these jobs shouldn't be overlooked. But finding them may require a longer search.
"Even before Hurricane Sandy, there was little evidence to suggest that retailers would return to the pre-recession levels of seasonal hiring, when retail employment gains averaged more than 720,000 extra workers added over the final three months of the year," Challenger said.
---