---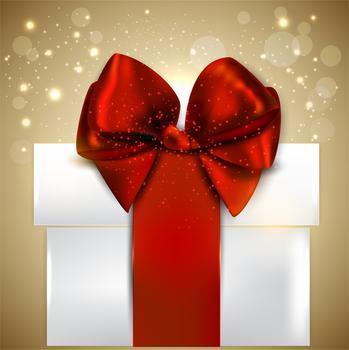 Various surveys now tend to show a consensus: People who receive unwanted gifts are completely okay with giving them to someone else -- a once frowned-upon practice known as re-gifting.
According to Bookoo's 2012 Holiday Regifting Survey, the holidays are the most common time of year for people to regive presents that they previously received from someone else. In the survey, 92 percent said they believe it's completely acceptable to regift items, and more than 87 percent believe they too have been a recipient of a regifted item.
With shoppers trying to save more and spend less this holiday season, more than 62 percent say they plan to regift an item to a friend, neighbor or colleague.
"Regifting is not something to be ashamed of this holiday season, and you'll be in great company with many people planning to do the same this year," said Adam Allgaier, Bookoo's CEO.
There's an art to it
There is, however, an art to re-gifting and some of the more experienced re-gifters shared their secrets in the survey. Some popular techniques include re-wrapping the item to look new, inspecting the item and removing any gift cards or receipts from the previous giver and planning ahead to make sure they do not give the gift to anyone associated with the original giver.
And people don't re-gift because they're cheap. Or at least they say they don't. According to the survey, 62 percent of people regift because they think that someone will appreciate the item more than they do.
But you will save money by re-gifting. Eighty-two percent of those questioned said they saved as much as $150.
Proper gifts for re-gifting
What's a proper gift for re-gifting? Most respondents suggest sticking to more commonly acceptable items like home decor pieces, antiques, books, toys and jewelry.
The survey also asked respondents to name some inappropriate re-gifted items they received in the past. The list includes:
Two year old fruit cake
Box of chocolates with bites taken out of several pieces
Monogrammed items with someone else's initials
Used toilet seat
Electric toothbrush
False teeth
Fingernail clippers
Outdated old desk calendar
Items the recipient had originally given to the giver
Toys with broken pieces
Gift cards that were partially used
While regifting is most popular around the holidays, it is a common practice throughout the year. Women are more likely to re-gift than men by a three-to-one ratio.
---