---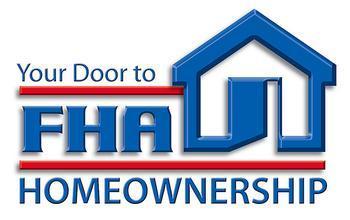 Federal Housing Administration, or FHA, loans have helped many consumers buy their first homes. Since the government guarantees the loans lenders will accept as little as 3.5 percent as a down payment.
Now, FHA says it is running short of funds and may have to turn to a taxpayer bailout for the first time in its 78 years. It projects losses of $16.3 billion in the current fiscal year.
To try to head-off a request for taxpayer funds, FHA says it will raise insurance premiums on FHA loans by one percent. The agency will also require those mortgage insurance policies to remain in effect, even after the borrower has accumulated more than 20 percent equity in the home.
The importance of FHA
Michael Calhoun, president of the Center for Responsible Lending, says it's critical that FHA be restored to financial help.
"FHA has played a critical role during the housing crisis and the economic downturn," Calhoun said. "It provided credit to families who otherwise would not have been able to buy homes."
In fact, as mortgage lenders have tightened lending standards in the wake of the housing collapse, FHA has continued to make loans to first-time home buyers. Calhoun says this has not only helped the individuals getting the loans but also has helped stabilize neighborhoods and communities and boost the economic recovery. He says it's essential that FHA continue to fulfill this role, especially as the recovery continues.
"It is also essential that FHA operate on a financially sound basis," Calhoun said. "FHA has already instituted changes so that its current and more recent loans are projected to generate a profit. Those safeguards, along with the additional changes FHA announced today, should produce the additional revenue that will enable FHA to operate without a subsidy from taxpayers."
Running short of cash
Current rules require FHA to maintain enough reserved to cover projected losses on the $1 trillion in loans that it guarantees. It's running short of that. Just as conventional lenders have suffered losses through foreclosures, so has FHA.
Is it easier for a first-time buyer to qualify for an FHA rather than a conventional loan? It might be. But before approving a loan, the lender analyzes the integrity of the borrower's past credit performance.
Based on FHA requirements, those who have a good credit history demonstrated by a solid track record of timely payments will likely be eligible for a loan. Potential borrower's whose credit history is marred by slow payments, poor financial judgment and delinquent accounts is not a good candidate for loan approval.
---