---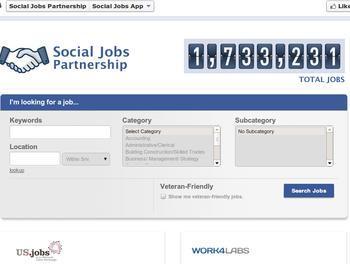 Is it really that surprising to hear that Facebook is entering yet another facet of everyday life?
Probably not, but the social networking giants are doing just that by including job hunting capabilities through a number of existing job sites and apps that already link people to job opportunities.
Facebook calls its new service the Social Jobs App and it serves as a search hub that displays jobs from other sites like Us.jobs, Work4Labs, and Jobvite.
The social site has even teamed with Monster.com, which was one of the first job search sites that was widely used by employment seekers before it lost many users to newer sites like Indeed.com
Just like Indeed, the Facebook Social Jobs App will also be a one-and-done type of service, that will allow users to pull up many jobs from different sites.
The app also shows users the number of available jobs at the top of the page, so people can check in periodically to see if new jobs were added since their last search.
Social Jobs Partnership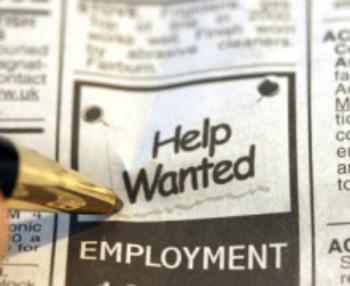 The new app is part of the Social Jobs Partnership that was established in 2011 between Facebook, the U.S. Department of Labor, and the National Association of Colleges and Employers.
The app will work on both mobile devices and web browsers and pretty much works like other job sites were users can either select a keyword or job category to begin their hunt.
There's also a box one could check that says "veteran-friendly" that will bring up only those companies that are committed to hiring people who have served in the armed forces.
Of course the job app is a great move for Facebook, as the company is able to tack on another feature that will most likely draw in even more users.
But the other job sites the social site has partnered with—especially Monster.com—will get even more out of the deal, as sites like LinkedIn have robbed some of these companies of being the popular web destinations they used to be.
Even Craigslist, that doesn't specialize in job searches at all, was able to lure people away from sites like Monster.com.
Now websites and apps like Us.jobs and Jobvite, along with the other sites included in the partnership, will have easy access to every Facebook user under the sun who is looking for employment.
And the fact that most users are able to share new jobs on the app through Facebook, it will be quite easy for Monster.com and the rest of the job sites to be in everyday Internet discussions among users.
Also, job seekers won't have to get off Facebook to do their job search, which will only make the new app more popular since sometimes searching for jobs is a chore—especially when you have to get off your favorite social site to do it.
However by including the sometimes annoying task of looking through hundreds of jobs with the enjoyment of social networking, it could bring a fun component to job hunting.
Some users may worry that prospective employers will automatically view their Facebook pages that may contain personal images and other updates that are unrelated to the job search, but once you click on a position that comes up in your hunt, you'll only deal with the job site that originated the post.
Based on referrals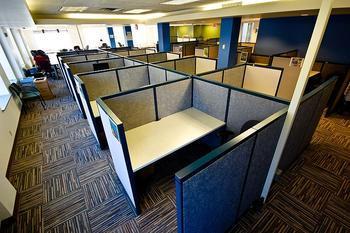 Stephane Le Viet, CEO of Work4Labs says that getting new employment is heavily based on referrals, and she feels Facebook is the perfect site to create discussions about jobs, new companies and exactly what opportunities are out there.
"Looking for a job is one of the most social activities you can think about," said Le Viet in a published interview.
"When we started two years ago, everyone was telling us no way Facebook will be used for professional purposes."
"Now job seekers realize they can use Facebook to research companies, see whom they might know who could get them a job, and can use the direct-messaging system to make contacts. That's important, since 30 percent of hires in the United States are made through referrals." he said.
The downside of linking existing job apps and websites with Facebook, is that more people will have knowledge of a particular position, which will obviously make that job more competitive and harder to get.
Some job sites only attract a certain corner of the work population—but with Facebook—every Tom, Dick and Harriet will know about every job that comes up.
But yet, the Social app is a win-win for Facebook and its partners, and as long as users can keep their personal Facebook info separate from their potential employers, the app could be very useful.
Meaning, if people just use the social network to learn where jobs are, and then communicate to employers through a separate email—the app could be very useful.
However, if you're using your Facebook page as your main point of contact or you're using the direct messaging feature to communicate with employers, things could get really dicey. So you probably shouldn't do that.
---