---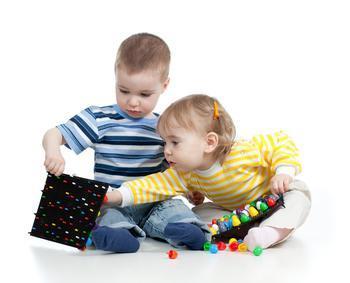 Showcasing their effort to keep families safe during this holiday toy shopping season, U.S. Consumer Product Safety Commission (CPSC) Chairman Inez Tenenbaum and U.S. Customs and Border Protection (CBP) Deputy Commissioner David Aguilar have announced that more than two million units of dangerous toys and children's products were seized in 2012 and were prevented from reaching the hands of children.
Over the past four years, the two agencies have stopped more than 8.5 million units of about 2,400 different toys and children's products due to safety hazards or the failure to meet federal safety standards. The seizures keep the products off store shelves and out of consumer's homes.
"Proactive port surveillance, strong toy standards, and educational efforts create a safer holiday toy shopping experience for consumers by keeping dangerous products off store shelves," said Chairman Tenenbaum. "Ultimately our goal is to protect our most vulnerable population -- kids -- and keep them safe this holiday season."
"Together with CPSC, we have intercepted record amounts of unsafe products," said Deputy Commissioner Aguilar. "We are here to raise consumers' awareness about the very real danger of unsafe products and urge consumers to be vigilant when buying toys and children's products this holiday season."
Toy recalls
In fiscal year 2012, CPSC recalled 38 toys -- three of which involved a lead violation. Toy recalls continued to decline since 2008. There were 172 recalls in fiscal year 2008, 50 recalls in fiscal year 2009, 46 toy recalls in fiscal year 2010, and 34 recalls in 2011. Most toy recalls in 2012 were due to small parts, choking hazards or sharp points.
Toy-related death reports to CPSC involving children younger than 15-years-old decreased to 13 in 2011 from 19 fatalities in 2010 and 17 reported in 2009. The majority of these toy-related fatalities were attributed to asphyxiation, choking or drowning. These included children choking on balloons, drowning after trying to retrieve a toy from a swimming pool, or being found with tricycles in swimming pools.
A new CPSC report estimates 193,200 toy-related, emergency department-treated injuries to children younger than 15 years of age occurred in 2011. Many of the incidents were associated with, but not necessarily caused by, a toy. For children younger than 15-years-old, non-motorized scooters continued to be the category of toys associated with the most injuries. Frequently, these injuries involved lacerations, contusions, and abrasions to the child's face and head.
Holiday safety
Here are some safety tips that consumers should keep in mind this holiday season:
Balloons -- Children can choke or suffocate on deflated or broken balloons. Keep deflated balloons away from children younger than 8-years-old. Discard broken balloons immediately.
Small balls and other toys with small parts -- For children younger than age 3, avoid toys with small parts, which can cause choking.
Scooters and other riding toys -- Riding toys, skateboards, and in-line skates go fast, and falls could be deadly. Helmets and safety gear should be worn properly at all times, and they should be sized to fit.
Magnets -- High powered magnet sets are dangerous and should be kept away from children under 14. Building & play sets with small magnets should also be kept away from small children.
Once gifts are open:
Immediately discard plastic wrapping or other toy packaging before they become dangerous play things.
Keep toys appropriate for older children away from younger siblings.
Battery charging should be supervised by adults. Chargers and adapters can pose thermal burn hazards to young children. Pay attention to instructions and warnings on battery chargers. Some chargers lack any mechanism to prevent overcharging.
---