---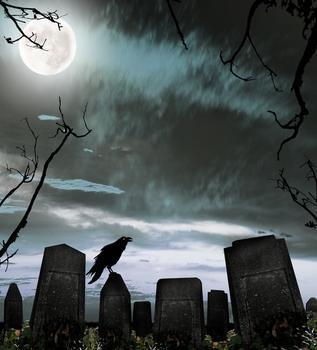 If you're busy dying, the fate of all your Internet accounts might not be a prime concern to you, but it could be very important to your family, friends and colleagues, not to mention your reputation.
But fear not. No need goes unmet for long in the Internet age and, sure enough, several start-ups have sprung to life to make it easier to manage your virtual afterlife. The newest, in Britain, is called Cirrus Legacy and will help you create a "digital will" containing your passwords and log-in details so your digital executor can efficiently tidy up your legacy.
It's estimated the average Briton has 26 Internet accounts covering everything from online banking to social media and shopping sites. The number is thought to be higher for Americans. A Rackspace study recently found that 12% of people store more than 1,000 emails online and 13% store more than 500 photos.
Still perking
Old Facebook postings could be confusing, leading your friends – real and virtual – to think you're not only still online but still alive. The dangers of leaving online bank accounts and other financial information up and running are obvious.
Leaving information about the departed lying around is also a danger to others, as it can be used to pull off identity thefts and other scams. You don't want someone using your identity and email account to bamboozle innocent consumers, now do you?
Just as your real executor ties up the loose ends and closes out your time on earth, so your digital executor would be expected to close your online accounts, delete your old emails and deep-six your social accounts.
Without a digital executor, your survivors can have a hard time closing your accounts. Facebook, for example, won't release your password, even to your next of kin and will only take your page down after being presented with a death certificate, a process that can take months.
Some states already recognize the rights of digital executors but even in those that don't your digital executor should be able to work in unison with your actual executor to get things wrapped up so that your digital remains are put to rest in a dignified manner.
If you think folks just won't be able to get by without you, there are some services out there that will send emails at staggered intervals after your demise, allowing you to nag your survivors. You might call it a dead-letter service.
---