---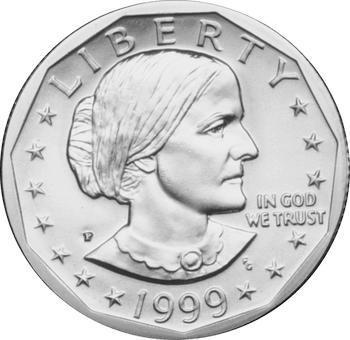 If you've ever been to places like England and stayed for more than a day, you've probably walked around with a pocket full of change, as coins in the U.K. are used similarly to how one- and five-dollar bills are used in the United States.
Although the dollar bill isn't the almighty standalone currency it used to be in terms of value, there's something about that army-green, leather-smelling piece of paper that serves consumers well.
And the dollar may not buy you a whole lot these days, but it will still get you a lot of items that we use in our day-to-day lives, like that pack of gum sitting by the register at the convenience store or that tabloid newspaper that you grab on your way to work each morning.
Let's face it, the dollar bill is still a nifty little piece of paper to have--and if you pool enough of them together, you don't have to break that $20 bill in your wallet--because we all know that once that $20 is broken, it will disappear like David Blaine is practicing some elaborate trick with your finances.
But what if the dollar was removed from U.S. currency altogether, and just like our good friends on the opposite side of the ocean, we only used coins to represent it, and instead of carrying a wad of ones we toted around a bunch of change?
GAO's recommendation
Throughout the last couple of decades, the Government Accountability Office (GAO) has been trying to get rid of the paper dollar and replace it with a coin; in several reports, the U.S. agency has indicated getting rid of the paper dollar would ultimately save the country a significant amount of money.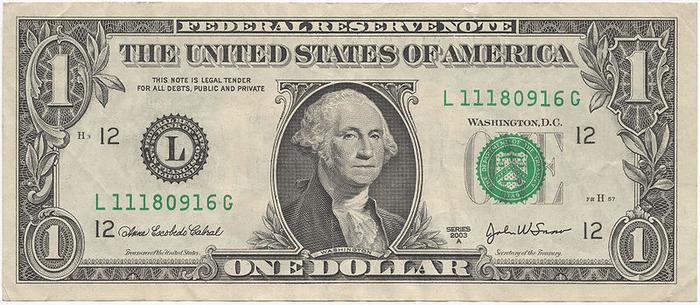 But many Americans don't see it that way, as past surveys indicate that people prefer using dollar bills. Dollar coins seem to be used far less and wind up collecting dust on top of a dresser or being thrown into an empty bottle, never to be used again.
As a result, the U.S. Treasury stopped production of dollar coins in 2011.
However Lorelei St. James, the director of the GAO, said trying to save the government money should be the country's primary concern rathr than consumer convenience, and if the paper dollar was to be replaced permanently, it could save the U.S. government about $146 million per year and $4.4 billion over a span of 30 years by shrinking production and processing costs dramatically.
"We continue to believe that the government would receive a financial benefit from making the replacement," said St. James in a statement. "We realize that replacing the $1 note with the $1 coin is controversial. In fact, public opinion has consistently been opposed to the $1 coin."
Environmental benefits
The GAO also points to the environmental benefits of removing the dollar bill, since coins can eventually be melted and made into new coins when they become overused or damaged.
The agency also says coins can last for almost 40 years, while dollar bills only last up to four years before they start to wear and can be easily torn.
Plus, once dollar bills are unusable, many are dumped into landfills, and the entire process from printing to being discarded costs the taxpayer unnecessary amounts of money, claims the GAO.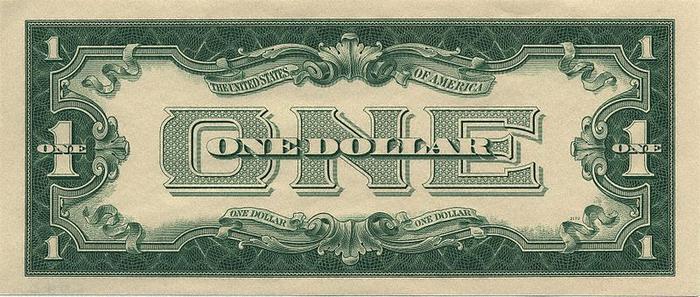 Although the GAO makes seemingly good points in terms of cutting back on taxpayer expense and creating a higher level of sustainability in the production of money, the auditing agency will have its work cut out for it when it comes to convincing consumers to make the switch from dollar bills to coins.
Consumer opposition
According to a survey conducted by the research firm Lincoln Park Strategies, 70 percent of those surveyed wanted the dollar bill to remain.
Additionally, 73 percent said the dollar coin is completely unnecessary, 67 percent said the dollar bill is preferable because it's easier to carry around, and 60 percent said the dollar bill should remain because it's a better symbol of American tradition and pride than the coin.
The president of Lincoln Park Strategies, which is based in Washington, D.C., says the survey findings were conclusive, and that most of the participants had very strong feelings associated with the dollar bill and some felt even stronger about what those in government should be spending their time on instead.
"Sentiments against the dollar coin are strong across Wyoming and the rest of the country," Stefan Hankin said, as the survey was conducted in that part of the country.
"Our research shows people's resistance to the dollar coin spans from everyday usage to the feeling that politicians should be spending their time on more important issues."
But there are still some in Washington who feel it's not the consumer who should decide what forms of currency stays and goes, and those in government should be the ones to make the decision on what changes need to be made to lower the national debt.
"Change can be difficult," said Sen. Mike Enzi, of Wyoming in an interview earlier this year. "But doing things as we've always done has contributed to our debt. We've got to latch on to any reasonable handhold we can find to climb out of this hole."
Dollar bill advocates
But others like Randy DeCleene, of the dollar-bill advocate group Americans for George, agree that making changes to lower the debt is needed, but removing the dollar isn't the way to do it.

"The federal budget and economy are facing hard times and this is when we need our government representatives to stand up for programs that will make a difference we need," said DeCleene. "Leave the dollar bill alone and move on to more important issues."
---