---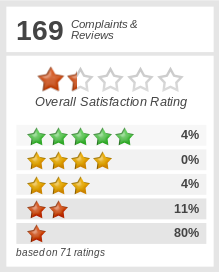 With a Nor'easter bearing down on what's left of the New York Metropolitan Area, thousands of residents whose electricity has not yet been restored are facing a new wave of flooding and freezing temperatures.
"On October 29th, the Pelham Gardens section of the Bronx lost power due to Hurricane Sandy. Majority of the power was restored on November 1," said Con Ed customer Adil of the Bronx in a posting to ConsumerAffairs today. "Unfortunately a radius of 8 blocks has yet to be restored. This 8 block radius includes many families as well as a nursing home for the elderly (above 100 residents).
"We have been calling Con Ed non-stop to send someone to restore power to the rest of Pelham Gardens. The city did their portion to help, cleaning up trees at a rapid rate. Con Ed has had ample time and sufficient space to work on the damaged poles. We just discovered last night after speaking to a supervisor, that NO ONE has been dispatched to our area," Adil said.
"Our neighborhood has been powerless, without heat for 9 days and I suspect with the Nor'easter on the way we can expect to be powerless for more than 2 weeks. I feel it is an injustice what has been to my neighborhood. We have simply been forgotten. We as a neighborhood are tired of being mistreated, feeling hopeless, we are tired of this injustice," Adil said.
Con Ed and other utilities say they are working around the clock, using their own crews as well as others from around the country, as described in this Con Ed video:
David, who lives on Seton Avenue in the Bronx, filed a similar complaint. He said the electricity failed Oct. 29 when a large tree fell onto the power lines.
"Con Ed stated, well, tree needs to be cut first then we can repair. Tree people came and stated Con Ed has to shut power off first then we can cut tree down. And this has been going on since the 30th of October. So now here we are on day 8 and 9 nights with no power and the runaround," David said.
Adil, David and other consumers still without power should contact the New York City Office of Emergency Management. If power cannot be restored, the city may be able to offer shelters, blankets or other assistance.
PSE&G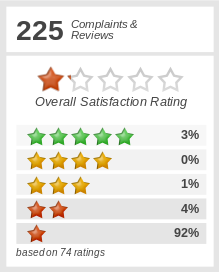 PSE&G, which serves New Jersey, is also getting its share of criticism. Gregory of Highland Park said he has been without power for more than week.
"We cannot get any detailed information about when power will be restored. Apparently, faulty power restoration at a pumping station in New Brunswick has led to pump failures and a consequent water advisory in our town, adding considerably to the misery," he said.
"I understand that the devastation from Sandy was enormous. However, PSE&G has seen several widespread storm-related outages in recent years. They had plenty of warning that this was coming and that this would be big," Gregory said. " They were obviously inadequately prepared despite plenty of advance warning. ... The people on the ground are working heroically."
Patti of Waldwick, NJ, has also been without power since Sandy struck and says she has not seen a single repair truck in her town.
"I feel officials aren't doing enough. There is a downed pole with wires on a main road (Wyckoff Ave & Franklin Turnpike) since Monday, 10/29 and no from PSE&G has look looked at it to see if wire is live. The weather is dropping to 30's and I had to send my daughter away For the weekend," Patti said.
For its part, PSE&G says it expects to have "virtually all" of its customers back in service by Friday, Nov. 9 but says there may be individual cases that take longer.
"Currently, we have restored 1.5 million customers, or about 89 percent of those
interrupted," the company said. "Our work plan is prioritized by where we can restore the maximum number of customers in the shortest possible time, the critical nature of some operations e.g. schools is affected by a number of technical considerations including the ability to access roads and equipment."
"We currently have 185,000 customers still without power, this does not reflect work still being performed in the field at this time," the company said in a posting on the New Jersey Board of Public Utilities site. That posting also includes a list of communities where work is still being performed.
---