---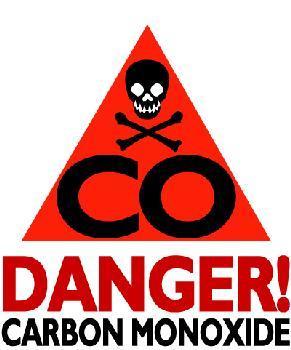 With the temperature dropping, you could be at risk around the house from more than just a cold-inducing draft. Gas furnaces, space heaters and even fireplaces can give off dangerous carbon monoxide.
Known as the silent killer, carbon monoxide is the gas byproduct of the incomplete combustion of fuel used in cars, gasoline engines, stoves, lanterns, burning charcoal or wood, gas ranges, fireplaces and heaters. The gas is colorless and odorless, but can be deadly.
"You can't see or smell carbon monoxide, but it can cause significant health issues and possibly kill you," said Dr. K. Guntupalli, chief, Pulmonary Critical Care and Sleep Section, Harris Health Ben Taub Hospital and professor at the Baylor College of Medicine.
Cuts off oxygen
Carbon monoxide enters the bloodstream and robs the body of much-needed oxygen. While mild exposure can be easily treated, high or prolonged exposure to carbon monoxide can be deadly.
Exposure symptoms include headache, dizziness, confusion, weakness, nausea and chest pain. High exposure can affect the cardiovascular system, central nervous system, lungs and brain.
Moderate exposure over a long period of time can also be very dangerous. It can cause depression, confusion, memory loss and even death.
400 deaths a year
You don't hear a lot about carbon monoxide poisoning but cases are far from uncommon. According to the U.S. Centers for Disease Control and Prevention, about 400 people nationwide die and 4,000 are hospitalized for carbon monoxide poisoning.
About 20,000 people get sick enough to visit an emergency center. The most at risk are children, the elderly and those with chronic problems like heart disease, anemia and respiratory conditions.
If you suspect carbon monoxide poisoning go outside for fresh air. Oxygen usually clears up most symptoms. For more severe cases, medical staff can administer concentrated oxygen treatments using face masks or pressurized hyperbaric chambers.
Don't use an oven to stay warm
Another danger is using a gas stove or oven to stay warm. Operating a gas stove for an extended period is a good way to build up carbon monoxide in the home. The fact that most modern homes are now well-insulated and air-tight make them even more susceptible to carbon monoxide build-up.
"You could be creating carbon monoxide and not realize it until it's too late," said Dr. Nick Hanania, director, Asthma Clinical Research Center, Harris Health Ben Taub Hospital. "The dangers of carbon monoxide are too great to ignore."
Installing a carbon monoxide detector, similar to a smoke detector, is an effective way to protect your home from a carbon monoxide build-up.
---