---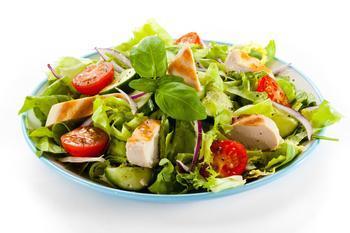 There is a difference between "good fat" and "bad fat." The latter tends to stay with you and, researchers say, cause damage to your arteries.
Researchers at the Montreal Heart Institute say eating just one junk food meal, high in saturated fat, can take a toll on arteries. At the same time, eating a meal based on the Mediterranean diet, rich in fats such as mono-and polyunsaturated fatty acids, causes no harm. In fact, they say it might even be food for your arteries.
Dr. Anil Nigam, Director of Research at the Cardiovascular Prevention and Rehabilitation Centre (ÉPIC), studied the effects of junk food and typical Mediterranean meal on the inner lining of the blood vessels. By measuring that effect, it is possible to determine how easily the arteries will respond after the consumption of the two types of meals.
Higher blood triglyceride a factor
The study also revealed that participants with higher blood triglyceride levels seemed to benefit more from the healthy meals. Their arteries responded better to the Mediterranean meal compared with people with low triglyceride levels.
"We believe that a Mediterranean-type diet may be particularly beneficial for individuals with high triglyceride levels, such as patients with metabolic syndrome, precisely because it could help keep arteries healthy," Dr. Nigam said.
You probably already know what comprises a junk food meal. But what about a Mediterranean-type meal? While it is low in saturated fats, it tends to also be high in sodium, which is not good for people battling hypertension.
It includes foods such as olives, salt-cured cheeses, anchovies, capers, salted fish roe and salads dressed with extra virgin olive oil -- all containing high levels of salt. It's also rich in plant food. While health experts increasingly promote the Mediterranean diet as a path to good health, they also note that Mediterranean people who have thrived on it for centuries also have engaged in plenty of exercise and a healthy lifestyle.
---