---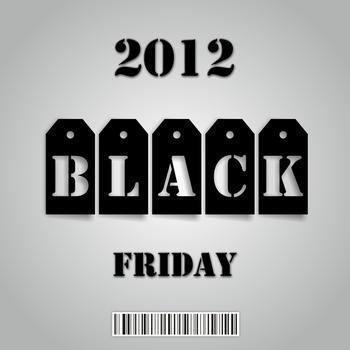 Thanksgiving is often considered the most American of American holidays. It's the day we eat too much, drink too much, watch too much football, burn too much gas going over the river and through the woods ... and flee in desperation to the nearest Target or Walmart when all the togetherness gets to be too much.
It was only a few years ago that your average consumer had no idea what Black Friday was. It sounded kind of ominous, like the anniversary of some horrible disaster or act of war.
But no, Black Friday was the term retailers used to describe the day after Thanksgiving, because it was the day that shoppers hit the stores in earnest to start their holiday shopping, thereby pushing retailers "into the black" -- meaning into profitability -- for the year.
What with all the grousing about rich people and taxes, poor people and entitlements and so forth, it's easy to forget that many businesses, including retail, are only marginally profitable. Most retailers sort of limp along at a loss for most of the year, hoping to break into the positive side of the column when the post-Thanksgiving crowds hit the stores.
OK, that's great for retailers but what does it have to do with consumers? Not much, actually.
Why all the fuss?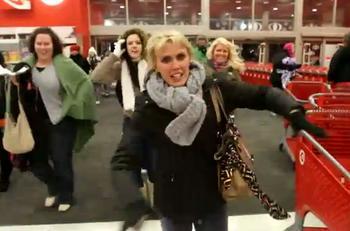 So how, then, did Black Friday get the be such a big deal?
Basically, it's the same process that made Mother's Day a big-spending holiday -- it's called promotion. Years ago, retailers started advertising their after-Thanksgiving sales, just to ensure that shoppers didn't decide to roll over and sleep in on the day after Thanksgiving.
But do consumers really care whether their favorite stores are profitable -- or believe all the promises and bluster of the annual barrage of ads? In fact, there's quite a bit of evidence that all the hype is starting to wear off. We conducted a computerized sentiment analysis of about 3.1 million consumer comments on social media over the last year.
What we found, not surprisingly, is that there's very little noise about Black Friday for most of the year, with a big peak around Thanksgiving. But as this chart shows, last year saw a lot more consumer interest -- lukewarm interest at that -- than we've seen so far this year.
Maybe all the bluster is starting to fall on deaf ears?
Endless escalation
The trade term Black Friday made its way into the general vocabulary over the last few years, as retailers themselves began using it in their advertising and promotions as they stepped up their efforts to whip consumers into a holiday-shopping frenzy. Walmart began opening its stores at 6 a.m. and soon Target and others followed suit. Then Walmart began opening at midnight and others followed.
Now Black Friday is becoming Black Thursday as the usual gang of retailers start opening on Thanksgiving Day, hoping to lure more shoppers who will spend more time shopping and buying more and more of the video games, toys, iPads, flat-screen TVs and other must-have gadgets the holiday demands.
Maybe it will all fall together again this year, even if shoppers are a little less feverish than a few years ago, when police had to be called to keep the peace as tempers flared at croweded store entrances. Our sentiment analysis finds many consumers still think Black Friday is not only the best day for deals, many also say it's their favorite holiday.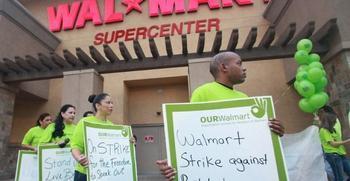 This year, it's not unruly shoppers giving retailing executives headaches. At Walmart and other chains, employees are complaining -- sometimes publicly -- about having to work on Thanksgiving. Union organizers have been leading protests outside Walmart stores and reporters have been writing stories questioning whether Black Friday is really the best day to go shopping.
Just a few days ago, a survey identified the 10 best holiday shopping days -- and, guess what, Black Friday wasn't among them. Another survey earlier this year found that, in fact, Black Friday is one of the worst shopping days.
The study tracked the prices of 252 toys from the first day of autumn and found that in the 54 days from Nov. 1 through Dec. 24, the day with the lowest percentage -- 46 percent -- of products on sale below their initial holiday season price was Black Friday, Nov. 25. The day with the highest percentage -- 59 percent -- of products on sale was Sunday, Nov. 13. After Thanksgiving, Thursday, Dec. 1 was the day with the next largest percentage of products on sale.
As a matter of fact, Black Friday turned out to be the day on which shoppers begin to see prices spike on select items. On Black Friday itself, 24 percent of the toys on ShopAdvisor's list were priced above their initial holiday season price.
But, on the other hand, if too much family togetherness is starting to get to you, who's to say a brisk walk down the aisles of the nearest Walmart, Target or Best Buy won't be just the thing to aid the digestion and perk up your psyche. After all, saving money isn't everything.
---