---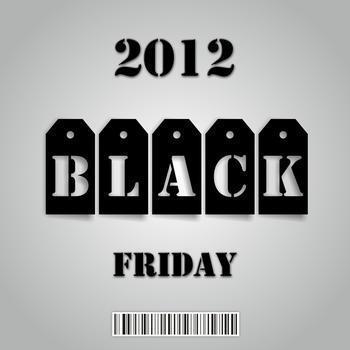 As expected, millions of consumers trooped to the nation's big box stores this year for the annual shopping extravaganza known as Black Friday and its new predecessor, Black Thursday.
Although there were scattered protests about stores opening on Thanksgiving night, retailers said the promotion was a success. Walmart alone said it counted 22 million customers on Thanksgiving.
Not everyone chose to fight the crowds in person. Online Black Friday sales topped $1 billion for the first time this year, comScore Inc said on Sunday, up 26% over last year. ShopperTrak estimated Black Friday sales at $11.2 billion, down 1.8% from last year.
With this many consumers determined to buy something -- anything! -- it's not surprising to find a growing reservoir of hard feelings over pricing, delivery, out-of-stock items and warranty issues, not to mention a little roughhousing.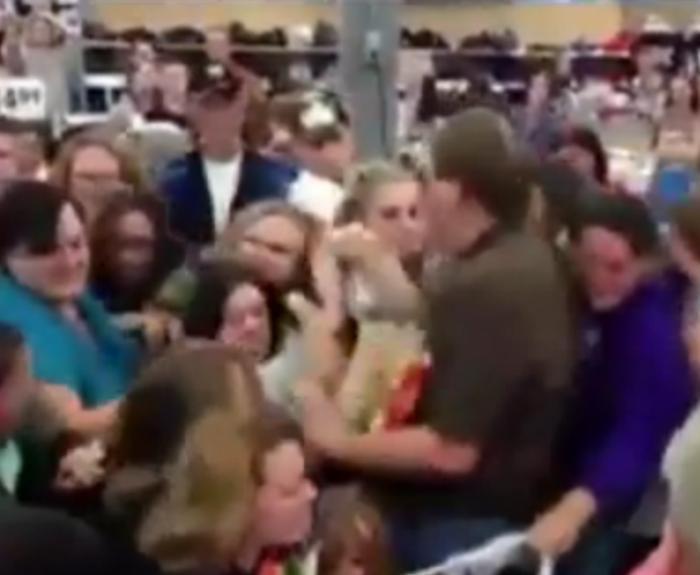 Here are some of the more representative postings to ConsumerAffairs memorializing Black Friday 2012.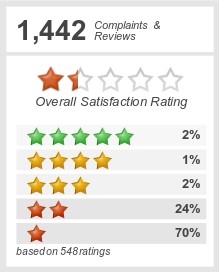 Bea of Hondo, Texas, is still fuming about her attempt to buy some sale items at Walmart. Here's her story:
Advertisement clearly reflected the three sale events, starting at 8pm thanksgiving night, 10 pm and 5 am the next morning. Two of the items I wanted were on the 10 pm sale event. I got to the store before 8pm thinking I might like some of the sale items at that time slot too. Right away I asked where I could find the 10 pm item so that I could stand in line or do whatever I needed to do to be ready for when it went on sale at 10. I was told that particular item was already sold out. Well, come to find out people were allowed to fill their carts at 6 pm with items that were not going on sale until 10.....four whole hours before the sale time! I thought that was just plain wrong, very bad misadvertisement.
Bea went back to the store the next day and spoke with a manager who told her that store personnel would sometimes sell items before they went on sale "if the crowd began looking like they might fight for a certain item."
This is probably understandable from a self-preservation standpoint but Bea thinks it's just plain wrong.
"So basically,Walmart caters to the violent people who don't respect the Walmart store environment nor their Black Friday sale events time and the honest customer gets the shaft," she said. "I for one will not bother to go again if they can't control their violent troublemakers and treat the good, loyal customer with more consideration."
Walmart confirms that it sold out of three of its heavily-advertised electronics specials -- an iPad 2, a 32-inch Emerson television and an LG Blu-ray player. But the giant retailer said that shoppers who were waiting in line for the deals will stil be able to buy them at the advertised price and will be able to pick them up at stores before Christmas.
Whether that word made it to all the consumers who missed out on sale items is open to question.
It wasn't just electronics causing problems. Fernando of Cocoa, Fla., would be loaded for bear if only he had gotten his shotgun.
"The Walmart Black Friday ad had listed a Savage Model 320 shotgun [but] in all of Brevard County, Florida, Walmart had none of this item," Fernando complained.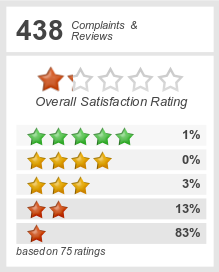 Christine of Cochranville, Pa., went to the Kmart in Lancaster at 7 a.m. on Black Friday to pick up an Eagle Talon Castle for her grandson.
"Scanned it on red laser and it said that it was $44.97 on-line or local, but when she rang it up it came up as $59.99. I showed her the red laser result from scanning the bar code and she called the manager," Christine said. "He said that was just the online price and I asked why it said local also. He said that was only if ordered online and picked up at the store."
"I said the was deceiving and he said too bad,"Christine said. "I went to Walmart got the same item , showed the the red laser and the gave it to me for that advertised price. That is why Kmart is losing customers and Walmart is growing. I will not shop Kmart any more."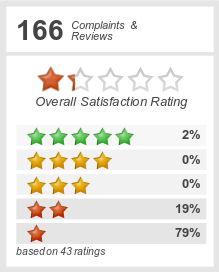 Samuel of Loma Linda, Calif., bought an HP laptop online on Black Friday and was told to go to the store to pick it up.
"A day later, I received another email telling me that they are out of the laptops and they are 'sorry.' They are giving me a $50 credit towards my next purchase but the discount on the laptop was $200. In other words, I will have to spend an extra $150 on the laptop.
"If they don't have it anymore and still sold it, they should allow me to purchase a similar laptop with a $200 discount or tell me I can get it as soon as they come in," Samuel said.
Jorge of Boca Raton, Fla., placed an online order with Sam's Club for the 65" Vizio LED that they had on promotion for the Black Friday week, he told us.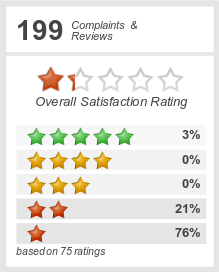 "Their online ad said that they would start selling online at 11 PM on Wednesday 11/21/12. The item became available about 5min before 11PM and I placed the order online. The order was processed successfully, I received the confirmation by email and they took the money from my bank account," he said.
But to his surprise, Jorge received an email Friday morning saying his order had been canceled because of high demand and low inventory.
"I went to the store but it was too late since they only had 6 units per store. Not only that, but once I got home I saw that the money was still not returned to my account. So not only I lost Black Friday [but] I also cannot even try to buy another TV because Sam's Club still have my money," Jorge said.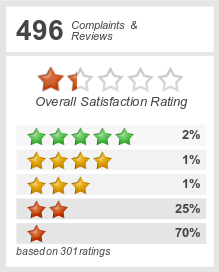 "I went Black Friday shopping hoping to get the 5n1 blender," Emily of Boca Raton Fla., said. "I arrived at the store 30 minutes before and there was no one waiting. Once it got closer to the time more and more people arrived.
"They opened the doors and I went upstairs to get a blender and noticed there was only about 10 in the piles which was immediately gobbled up by people. I think that's a little ridiculous for a department store Black Friday. I definitely won't be shopping there on Black Friday anymore," Emily vowed.
---
Photo credit: YouTube
---