---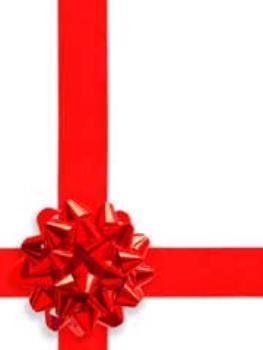 You've been a cautious and careful consumer all year. Now, let's stay focused and make it safely thrugh the home stretch -- the most treacherous time of the year.
The FBI says Internet fraud is a particular menace during the holiday shopping season, as consumers step up their shopping while trying to hold everything else together as well.
Scammers use many techniques to deceive potential victims, including creating fraudulent auction sales, reshipping merchandise purchased with a stolen credit card, selling fraudulent or stolen gift cards through auction sites at a discounted price and using phishing e-mails to advertise brand-name merchandise for bargain prices or e-mails to promote the sale of merchandise that is counterfeit, the FBI warns.
Here are some common scams to watch out for:
Purchasing any new product or gift card on an auction or classified advertisement site where the price is significantly lower than any sale prices in retail outlets
Many of these sellers, especially for gift cards and tickets, have purchased these items with a stolen credit card. Most likely, the gift card or ticket will be deactivated by the time the recipient uses the card or ticket.
Never provide credit card numbers, bank account information, personally identifiable information or wire money to a person who advertises items on these sites at a too good to be true price. Many times, fraudsters will post a popular item to obtain this information, and the goods will never be mailed, but your card or identity will be used fraudulently later.
Phishing and scam e-mails, text messages or phone calls
Many times, e-mails, texts or phone calls will look or sound like they are coming from a well-known retailer, stating a need to "verify" the full credit card number you used for a purchase or ask you to click a link to update personal account information. If you receive an e-mail that asks you to click a link to verify information, delete it.
"One Day Only" websites featuring the sale of a "hot item"
During the holiday season, there will be an increase in websites created to sell specific items in high demand. Typically, the cardholders never receive the product, but the credit card information they entered is used for fraudulent purchases. It is important to only make purchases with companies and sellers who have a history and can be identified when searching reviews and ratings.
Postings of popular items for free or drastically reduced prices
There are many gift card offers on social media sites claiming to be from major retailers. These offers are typically used to gain access to consumers' social media accounts either to log in to other accounts you may have tied to this account or to post illegitimate offers on your behalf.
"Work from home" offers, to act as a private reshipper, often fronting the shipping costs on behalf of the fraudster
Offers to work from home to reship items to another country or another person often means the goods were purchased with stolen credit cards. Having these goods shipped to your home and sending them to another person could have legal implications. Also, many times the money promised for completing this service is never paid.
Remember, if an offer seems too good to be true, it probably is. Consumers are urged to be very skeptical of people offering a great deal outside of any established retail business.
---