---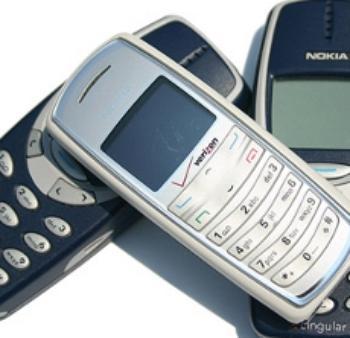 AT&T Wireless is boasting that its customers have literally set the standard when it comes to recycling. The carrier says customers recycled 50,942 old cell phones in one week, earning a spot in the Guinness World Records.
"We know we have the greatest customers in the world and now we have a world record certified by Guinness World Records to prove it," said Jeff Bradley, senior vice president, Devices, AT&T Mobility. "At the same time, we also know that there are millions of wireless devices in people's homes that are not being recycled, so it is our goal that one day all wireless customers will trade in or recycle their wireless devices when they buy new ones."
Sustainability program
AT&T said it launched the recycling campaign as part of its sustainability program. Last year the company collected approximately three million cell phones for reuse and recycling. This year it has launched a new trade-in program it hopes will increase that number. The objective, the company says, is to avoid sending approximately 25,471 pounds of waste to landfills.
But as we have previously reported, old cell phones are not without some residual value. Each year consumers discard millions of old, outdated computers, cell phones and other electronic devices. They are also discarding the gold and silver used in these devices, and it turns out there's more there than you might think.
A staggering 320 tons of gold and more than 7,500 tons of silver are now used each year to make PCs, cell phones, tablet computers and other new electronic and electrical products worldwide. AT&T is not the only company that would like to get its hands on your old devices.
Increasingly you'll see and hear ads for companies that offer to purchase your old cell phone. In some cases that might refurbish it and resell it, but chances are the phone will be mined for the valuable minerals inside.
Competition for your old phone
AT&T is perhaps the largest company to actively seek old cell phones but isn't the only one. Consumers should compare its offer with others from smaller operators. At any rate, the recycling trend is one that the wireless industry wholeheartedly supports.
"CTIA congratulates AT&T for its world record, which highlights the importance of recycling our 'old' devices and accessories," said Jamie Hastings, vice president of External and State Affairs for CTIA -- the Wireless Association, an industry trade group. "CTIA and its members are committed to sustainability, from an individual company's products, services and operations to helping other industries improve their business practices. Everyone plays an important role in helping to protect our environment."
By recycling 50,942 devices during a one-week period, AT&T* customers broke the world record for collecting the most wireless devices in a week as certified by Guinness World Records. As the company applauds its customers for reaching this milestone, it challenges consumers across the nation to increase recycling rates.
AT&T says Texas recycled the most devices during the one-week period with 5,879 devices, followed closely by California with 4,916 devices. Among stores, the Chippenham store in Richmond, Virginia, collected the most devices at 108.
---