---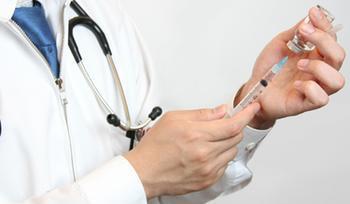 Ameridose, a sister company to New England Compounding Center, whose drugs have been implicated in hundreds of fungal infections and 28 deaths, is recalling all unexpired products remaining in circulation. This is an expansion of actions taken in cooperation with the U.S.Food and Drug Administration and the Massachusetts Board of Registration in Pharmacy.
During the course of its continuing inspection of the company's facility, FDA has notified Ameridose that it will be seeking improvements in Ameridose's sterility testing process. The use of injectible products that are not sterile can represent a serious hazard to health and could lead to life-threatening injuries and/or death.
Ameridose says it has not received any adverse reports related to the products subject to this recall and neither the company nor FDA has identified impurities in any Ameridose products.
Products listed
Products from Ameridose can be identified by markings that indicate Ameridose by name or by its company logo. A complete list of all products subject to this recall can be found here. The products were distributed nationwide to healthcare facilities.
Ameridose is notifying its customers by fax and arranging for return of all recalled products. Customers that have Ameridose products affected by this recall should immediately examine their inventory and quarantine products subject to this recall, complete the form regarding the current status of these products, and return the form to Ameridose by fax at 508-656-6596, or by email at amdservice@ameridose.com.
Customers with questions may contact Ameridose by phone at 888-820-0622, Monday through Friday from 9:00 am to 5:00 pm EST, or by email at amdservice@ameridose.com.
---