---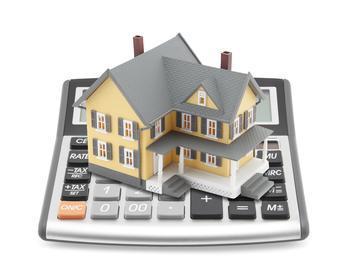 Millions of homeowners have taken advantage of this year's record low mortgage rates to refinance their home loans, saving hundreds of dollars each month.
One of the most popular options for reworking mortgage terms has been the Federal Housing Administration's (FHA) Streamline Refinance.
Just how popular is this option? According to FHA, 84 percent of all its refinances this year have been through this program. Closings for Streamline Refinances more than tripled in August 2012 when compared to the same month from the previous year.
The agency predicts that by year's end, it will have insured over 1.1 million of this type of refinanced mortgages. What makes this option so popular?
Why so popular?
This type of refinance option requires very little paperwork. It also doesn't require an income verification or a re-appraisal on the property. Unfortunately, not every can take advantage of it.
A Streamline Refinance is a special mortgage program for homeowners with an existing FHA-insured home loan. In other words, homeowners with conventional mortgages through Freddie Mac and Fannie Mae don't qualify.
FHA, of course, doesn't lend money to homeowners. It's actually a government insurance program. It tells the lender that if it makes a loan to a creditworthy consumer who might not otherwise qualify for a mortgage, FHA will guarantee that the loan is paid. It gives the lender some peace of mind.
If you receive a mortgage from a lender that is FHA-insured, and you default on the loan, forcing the bank to seize your home in a foreclosure, the lending bank can file a claim with the FHA and get repaid for its losses. So, it only makes sense that if the FHA insures original mortgages that it would also insure refinances.
Win-win
By streamlining the refinancing process, FHA helps homeowners have a cheaper mortgage payment. That makes it less likely they'll get in financial trouble and lose their home. That's a win for everyone since the bank doesn't have to deal with a foreclosure and the FHA doesn't have to pay back any losses to the bank.
With its Streamline Refinance program, FHA's goal is to reduce the amount the borrower owes each month on his mortgage. So, it doesn't ask for income or credit verification or a re-appraisal on the property.
For an FHA Streamline Refinance, the idea is to get as many people approved for a refinance as possible. Instead of a new appraisal, the FHA will allow you to use your original purchase price as your home's current value, regardless of what your home is actually worth today.
In a market where home values have fallen from their all-time highs, this can be a big advantage, as long as the homeowner's current mortgage is FHA insured. Homeowners with FHA mortgages who are interested in refinancing should ask a loan officer about FHA's Streamline Refinance.
---