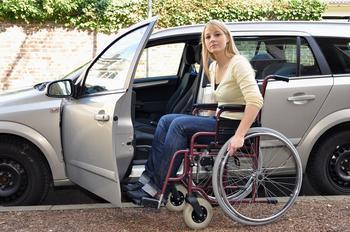 Just because you have a disability, even if you are confined to a wheelchair, it doesn't necessarily mean you can't drive a car or truck. But in reality, some vehicles lend themselves to a disabled driver more than others.
But how do these drivers choose among the range of vans, sedans, coupes and SUVs that are available to accommodate their mobility challenges?
"Picking the right type of vehicle for your disability and your lifestyle is important," said Warren Clarke, an editor at automotive website Edmunds.com. "It's a decision that could have far-reaching effects on your comfort and your finances, so it shouldn't depend exclusively on your feelings toward a vehicle's image or appearance. For mobility-challenged drivers, function trumps form by a very wide margin."
Five key questions
If you or a loved one are in the market for a wheelchair-accessible vehicle, there are five questions that need to be asked and answered before you make a decision:
How severe are your mobility challenges? For many disabled drivers who are able to get around without wheelchairs — and some who may rely on wheelchairs, but who have good upper-body strength — sedans, coupes or SUVs may actually be solid options.
How important are practicality and convenience? Conversion vans and minivans offer superior practicality and convenience. For example, they typically don't require drivers to hoist themselves from wheelchairs to seats. This isn't the case with many sedans, SUVs and coupes.
Are you shopping for both current and future needs? Many mobility-challenged drivers suffer from conditions — such as multiple sclerosis, cerebral palsy, etc. — that can result in diminishing strength and agility as the years go by. Today, you may have the mobility to easily transfer to a sedan, but that may not be the case two or three years from now.
What's the weather like? It's important to consider how well-suited your potential new conversion vehicle is for use in your particular climate year-round.
Have you gotten the help of a qualified mobility dealer? A mobility dealer knows the full range of options available to shoppers and is in a position to tell you which choices suit you best. This kind of knowledgeable guidance is essential if you hope to choose a vehicle that will serve as a useful companion both today and years into the future. A qualified local dealer can be found through the National Mobility Equipment Dealers Association web site. 
Many types of vehicles can be converted for use by a driver in a wheelchair. The amateur-produced video below, by a consumer hoping to sell his converted pick-up truck, provides a good illustration of how a common conversion system works.