---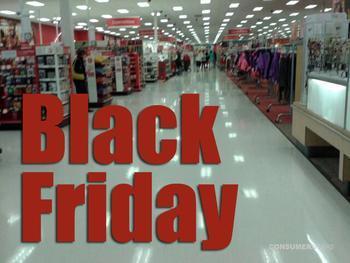 Want to get a jump on your Black Friday shopping planning? Would it be helpful to know what bargains stores will be offering the day after Thanksgiving?
BlackFriday.com says it will have all the ads from major chains before the big shopping day. It just released the ad slick for Bath and Body Works, which is offering its VIP Bag filled with "7 Merry Must-Haves," which it says is a $100 value.
The Ace Hardware ad says the hardware chain will offer 20 percent off regularly priced items on Black Friday. The ad also contains a coupon for 50 percent off of one regularly priced item, under $30, on Saturday, November 24.
The ad for Music & Arts offers a free $100 Visa gift card to the first five people who spend $199 or more on Black Friday. It also contains a coupon for 20 percent off any single regularly priced item.
The Black Friday ad for Walmart offers a Furby for $54 and a Barbie Photo Fashion Dollar for $39.97. The Black Friday price on the Amazing Spider Man Electronic Action Figure is $16.97, according to the ad.
Stores hiring more workers
Retailers expect an active holiday shopping season despite the sluggish economy. A survey by CareerBuilder.com shows stores are adding more seasonal, part-time workers to help them deal with Black Friday and the weeks leading up to Christmas.
Thirty-six percent of retailers said they plan to have extra hands on deck around the holidays -- a healthy jump from 29 percent in 2011. The survey was conducted by Harris Interactive among more than 2,400 employers between August 13 and September 6, 2012.
"An increase in consumer confidence is helping to fuel the best seasonal hiring the U.S. has seen in recent years," said Matt Ferguson, CEO of CareerBuilder. "While the bulk of seasonal recruitment falls within the retail space, companies across industries are hiring for a wide range of positions to support their business operations as they wrap up the year."
If you are interested in picking up one of these jobs, the survey shows the largest number of openings -- 23 percent -- will probably be in customer service. About 15 percent of the new jobs will be in administrative and clerical support.
More than six-in-ten (62 percent) employers plan to pay holiday staff $10 or more an hour in 2012, up from 53 percent last year. Twenty-two percent will pay $16 or more -- up from 14 percent last year.
---