---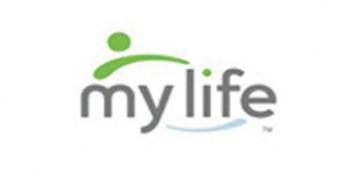 Has an old boyfriend been Googling your name? MyLife.com is a site that says it can tell you if he has. But over the years the company has produced a number of consumer complaints.
"Be very careful if you have signed up for anything with MyLife.com," Michael, of Lorton, VA, wrote in a ConsumerAffairs post. "They send out misleading email solicitations and if you click to accept one of them, you are automatically and immediately charged for a one year membership - no chance to review and no confirmation. When I called to complain, they reduced it to a three-month membership. They refused to cancel the charge."
State investigation
Washington Attorney General Rob McKenna has a different complaint. He says the company's TV commercials suggest it offers a free service, when it does not.
"MyLife.com's commercials were misleading because, in order to reveal who was looking for you, a monthly subscription costing $12 to $20 per month was due," said Washington Assistant Attorney General Jake Bernstein. "MyLife.com's misleading advertisements for their 'Who's Searching for You' service did not reveal the person's name. It only revealed their age and location."
Bernstein said consumers were also surprised to learn that after subscribing, they were immediately charged the full amount of their subscription rather than paying on a monthly basis.
"I thought that I was signing up for a monthly chargeable fee," Laura. of Tuscon, AZ, wrote at ConsumerAffairs. "They placed the monthly amount in bold type, but they charged me for an entire year. They ended up sneaking in another service, again placing the monthly fee in bold while charging my account almost $143."
Auto renewal
The Washington Attorney General's Office is also concerned because it said consumers' memberships were automatically renewed without the consumers' permission.
Concerned that MyLife.com's advertisements violated Washington state's Consumer Protection Act prohibiting unfair and deceptive practices, the Washington State Attorney General's Office began an investigation in 2011. State officials say MyLife.com chose to resolve the investigation by agreeing to enter into an "assurance of discontinuance" -- an agreement that obligates the company to abide by certain practices or face legal consequences.
Under the agreement MyLife.com must:
Clearly and conspicuously disclose the amount that consumers will be charged or billed before collecting a method of payment -- and disclose that subscription services will automatically renew.
Obtain consumers' consent for a payment that renews automatically before accepting the first payment.
Stop stating that the service is free -- instead acknowledging that a purchase is required to access the promised information.
Create a clear Website disclosure about how the service works.
Violations of the terms above are a violation of the Consumer Protection Act, exposing MyLife.com to further litigation. The company also agrees to pay $28,000 in attorneys' costs and fees.
---