---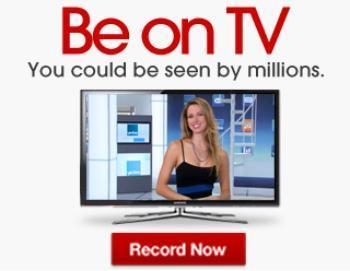 In case you haven't noticed, we're currently living in a time when there's a fine line between television celebrities and the viewing audience.
With reality shows like American Idol, The Voice, and The Amazing Race, the chance of everyday people getting on television and becoming famous or at least infamous is at an all-time high.
Certainly, the desire to be on TV is nothing new, as many people develop stars in their eyes and want to give fame, fortune and widespread notoriety a try.
Well, the company Youtoo is giving people their chance to be in the television spotlight, by allowing consumers to upload a brief video from their computers or smartphones, which can then be submitted to the company to be aired on national TV.
Here's how it works: Viewers need to subscribe to Youtoo's cable channel and download either the network's app or go to its website to record their video or "Famespot" as the company calls it.
Once the video is made you then send it electronically to Youtoo where it gets distributed to a TV producer--and if your video is selected, it will run during the course of one of the network's television shows.
Not grainy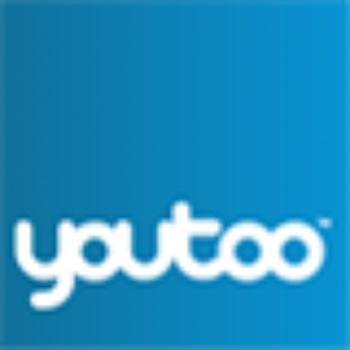 And your TV spot won't be the dark grainy image that's sometimes seen on YouTube posts, as it will be converted to a high-quality format so it matches the TV show's level of visual clarity.
A few years ago when HBO pretty much owned Sunday nights with its back- to-back triple threat of Sex And The City,The Sopranos and Six Feet Under, the network also included short video spots in between the programming, where everyday people walked into video booths and spoke about different topics--which turned the average citizens into 15-minute celebrities.
Youtoo kind of works in the same way, but instead of recording your video spot in front of others, you can do it in the privacy of your own home, and simply send your Famespot directly to the network.
Strict rules
Of course there are strict rules to follow if one expects their video to make it onto TV. Nothing offensive can be used. Obviously, things like swearing or presenting divisive viewpoints are a big no-no, and viewers cannot submit any copyrighted material like song lyrics, other show clips or logos.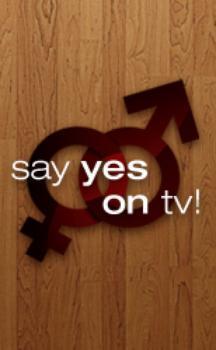 Youtoo also has a social media component with its own profile page, so users can notify their friends and followers when their video runs on TV. Also, the app and website can be connected to your Facebook, Twitter and YouTube accounts--so once your video airs, all of your followers will be alerted pretty much immediately.
The company's CEO, Chris Wyatt, says Youtoo is ideal for those people who always had a desire to be on television and for those folks who regularly use social media pages.
"Since millions of people want to be on TV, we have an app for that," he said in a written statement. "Think of it as Facebook meets TV. It's the evolution of the social network. In addition to interacting with your friends and followers, you can be on national television and interact with millions of people."
The Famespots aren't TV commercials or ads, the videos will be about specific questions Youtoo will ask like, "What's the best vacation place you've been to?" so instead of viewers trying to figure out what to say in their videos, the network gives a guideline, so people can inject their own stories and personalities into the video.
True interactivity
The network itself will host a combination of original programming and older shows, and says it's the first true interactive channel in television history.
Youtoo is also rumored to have a show entitled Say Yes & Marry Me, which allows viewers to propose to their mates on national television. The service certainly isn't for the shy or those folks who would rather remain low-key.
The submitted videos have to be 15 seconds in length in order to be considered, and the network has specific technology that will automatically sift out any content that it deems inappropriate like hate speech, harsh language or nudity--so those looking to test the show's editorial limits will not make it past the electronic gatekeepers.
For those interested in downloading the Youtoo app can get the Android and iOS versions for free on the company's website, or go directly to the iTunes or Android app store. They can also upload videos through the company website.
---