---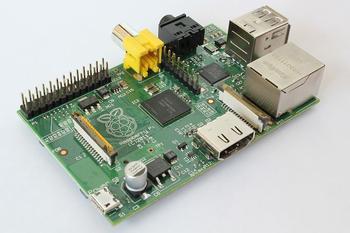 Around the early 1980s many schools started incorporating computer classes in their curricula, as big clunky desktop computers were just starting to hit the market.
Both teachers and students learned how to do things like navigate the keyboard and turn the screen on and off, because even though teachers knew a little more than students about computers, it was still pretty new to everyone.
Fast forward to 2012, when using desktops, laptops and mobile devices couldn't be more commonplace, and by the time most children are able to sit by themselves or stand, they've already figured out at least the basics of computer navigation, which makes computer classes not as important as they used to be.
Some would say the students could probably teach the teachers a thing or two about computers nowadays.
Below the surface
But how many children actually know how computers are built, or how they're internally designed?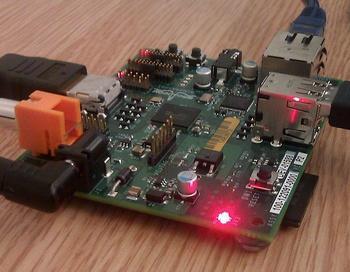 Learning how to use a PC is as easy as pie nowadays, especially because they're made so user-friendly. But when it comes to how to build computers and create applications, there aren't too many middle schools or high schools that teach those kinds of courses.
Well, a company by the name of the Raspberry Pi Foundation wants to change all of that, as it has created a small an inexpensive computer for children that will teach them about computer programming, so kids won't only know how to use Google or play a game, they can also learn how computers actually work.
The idea behind the foundation and their product the Raspberry Pi, was to create a computer primarily for writing simple software and learning the basics of computer hardware. But it also works as a regular PC, capable of running video games, word processing and web access.
The Raspberry Pi only uses an SD card for storage, and comes without a monitor keyboard. Kids can plug in a keyboard and hook up their TVs, which might be a slight inconvenience, but the Pi goes for only $25 or $35 depending on which model you choose. Consumers can purchase it through global distributors, RS Components and Premier Farnell/Element 14. The Raspberry Pi Foundation is based in the United Kingdom.
Under the hood
The Raspberry Pi is actually just a circuit board ("mother-board" in geek talk), enabling students to get a clearer understanding of what goes on under the hood. The idea is to get kids just as excited about computer programming as they are about playing game consoles or using sites like Twitter or Facebook.
Some schools like Computing at School--based in the United Kingdom--are working with the Raspberry Pi Foundation by using the circuit boards in classrooms, while also creating manuals and tutorials to help teach computer science to children.
In fact, the Raspberry Pi's goal is to send these inexpensive computers around the world, namely in underdeveloped countries, so the next generation of computer users will learn how to both use and build different devices.
The UK based academic organization the Royal Society said products like the Raspberry Pi are needed for a generation of children who have seemingly gone away from being interested in courses like computer science.
"We appear to have succeeded in making many people comfortable with using the technology that we find around us, but this seems to have been at the expense of failing to provide a deeper understanding of the rigorous academic subject of computer science," said the Royal Society in a study it conducted.
Raspberry Pi's founder Eben Upton says the new board will refocus the minds of children who may be cautious about tinkering with their own computers, because the devices are typically very expensive and even more costly to repair if broken.
"Many [children] just don't have computers at all," he said in a published interview. "If they do, it's a family computer, and you don't want to mess with it. What we've ended up with is something that's very powerful from a multimedia level. We've styled the user experience to a recognizably modern thing while staying at the same price point."
---