---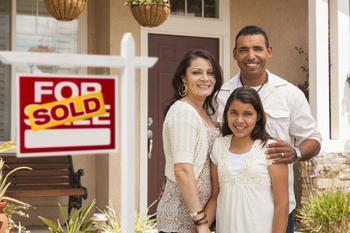 There may be a number of reasons the recession of 2007 was particularly nasty but the collapse of the housing market has to be a major one.
When foreclosures began to mount among homeowners who lost their jobs or had their subprime mortgages reset to double-digit rates, it sent a shockwave through the financial services industry. Trillions of dollars were tied up in mortgage-backed securities that suddenly became toxic because no one knew which securities contained defaulting mortgages.
So is it significant if the housing market, which helped get us into this mess, starts showing real signs of recovery? Perhaps, but like all politics, all real estate is local. Some areas are doing a lot better than others.
Average home worth $153,800
For the nation as a whole, U.S. home values rose 1.3 percent in the third quarter of 2012 -- marking the fourth consecutive quarter of increases. The Zillow Home Value Index (ZHVI) also rose on an annual basis, increasing 3.2 percent year-over-year to $153,800, according to Zillow's third quarter Real Estate Market Reports.
However, the pace of the recovery is uneven across markets. In the Phoenix metro area, for example, home values rose 5.9 percent quarter-over-quarter, and increased 20.4 percent year-over-year. But in metro Atlanta, home values fell 2.2 percent quarter-over-quarter and 4.8 percent year-over-year.
Looking ahead, Zillow expects U.S. home values will increase 1.7 percent over the next year, and that 183 of the 253 markets covered by the forecast have hit a bottom. An additional 41 markets are expected to hit a bottom in the next year. But the recovery continues to be uneven.
End of home-buying season
"We're likely seeing home values fall back into the negative range in some markets due to the close of the traditional home-buying season," said Zillow Chief Economist Dr. Stan Humphries. "While that doesn't mean the recovery has come off the rails -- in fact, most markets have hit bottom -- it does present a confusing environment for consumers. Looking forward, we expect to see home values bump along the bottom for some time, before increasing at a slow and steady pace."
So why haven't we heard more about housing on the campaign trail? Perhaps because it is both a good news and bad news story.
Political impact
On a state level, 17 of the 41 states covered by Zillow showed quarterly home values decreases. More than half of the nine electoral battleground states -- New Hampshire, North Carolina, Ohio, Virginia and Wisconsin -- were among those showing quarterly declines.
"The positive news on a national level is dominating headlines, and perhaps that is why we haven't heard either presidential candidate talk in-depth about housing," Humphries said. "However, despite the national recovery, we are seeing significant polarization among markets, and more than half of battleground states still are experiencing home value declines."
And that could mean, Humphries says, that for many pivotal voters who will decide the upcoming election, housing is still a key issue, and one that should be addressed by the candidates.
---