---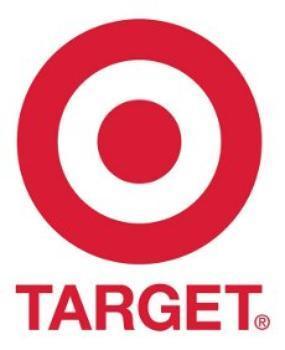 If you have a Target credit card, you can soon consider yourself a TD Bank customer. Target is selling its entire consumer credit card portfolio to TD Bank Group for about $5.9 billion.
"Target is very pleased to have reached this agreement with TD which is the result of extensive efforts by teams at both companies," said Gregg Steinhafel, chairman, president and chief executive officer of Target Corporation. "This transaction achieves all of Target's strategic and financial goals for a portfolio sale."
For Canadian-based TD -- Toronto and Dominion Bank, to be more precise -- the deal not only broadens its credit card operations but gives it a bigger presence in the U.S., where it has branches primarily on the East Coast.
"Our agreement with Target will significantly expand our presence in the North American credit card business and will establish TD as a key player in this space," said Ed Clark, Group President and CEO, TD Bank Group. "We're excited to be working with Targetfs strong team and leading retail brand. This asset acquisition aligns perfectly with our strategy, fits our risk profile and is a great complement to our high-growth credit card business."
Target said the agreement does not have any impact on Target's 5% REDcard Rewards program. Target team members will continue to provide all servicing for Target Credit Card and Target Visa accounts. The portfolio sale and program agreement are designed to have minimal impact on Target's current cardholders, guests and the Target team members who support financial products and services.
Not always on target
Not everyone is thrilled with Target's cards.
"I was asked to open a Target credit card when I was buying a new TV at Target," said Chris of Woodstock, Ga., in a posting to ConsumerAffairs. "I was told I'd get an additional 5% off on a $500 TV I got on sale; the offer made the deal even sweeter. When the in-store application went through, I only got a $200 credit limit, not enough to cover the purchase of the TV. I only got $10 off the purchase and owed the balance of the sale and ended up paying for it on another card.
"I guess I should have refused the Target card offer right then and there, but it looked like the sale was already processed, and I had already spent a lot of time researching televisions. Anyway, I was not happy with that, I have excellent credit, and $200 limit seemed a joke. I think they gave me a low limit because they did not want to give me the full discount," Chris said.
---