---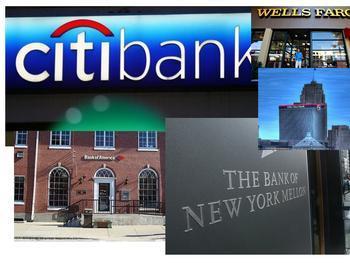 It was one year ago next week that a grassroots movement urged consumers to move their bank accounts from large national banks with high fees to smaller community banks and credit unions. Many did, but a large number haven't, one year later.
"Consumer frustration has only grown over the past year as bank fees have continued to rise," said Suzanne Martindale, staff attorney for Consumers Union. "But many frustrated consumers end up staying with their bank because switching to a new financial institution can turn into a big hassle. It's time to make it easier for consumers to move their money so they have a real choice when it comes to where to bank."
It's not that consumers are too lazy to go through the effort of closing one account and opening another. If the consumer has auto payments and direct deposits, those must be transferred to the new account. And again, it's more that just simple effort. Timing is a factor.
Obstacles to moving
In July, a Consumer Reports national public opinion poll found that nearly one fifth of consumers had considered switching to a new financial institution in the previous 12 months, but the challenge of transferring automatic payments and other factors kept half of them from making the switch.
Consumers Union says banks lock in customers by encouraging them to use certain services like automatic payments and direct deposits in order to avoid monthly fees. Re-routing automatic payments and deposits into a new account can take four to six weeks and can be a very intimidating and complicated process for some consumers. Research shows that customers who utilize automatic deposits and payments are far less likely to switch accounts.
But it's more than just a matter of time. Having enough money to maintain two accounts during the switching process also can pose a significant barrier.
Maintaining two accounts
Because switching accounts can take up to six weeks, the only safe bet is to have enough money in both accounts to cover any potential automatic debits. Consumers may also be confronted with fees to close accounts or to transfer money into new accounts.
Figuring out how to make the switch can be a confusing process for many consumers. None of the top ten largest banks reviewed by Consumers Union provided customers with clear instructions for closing accounts on their web sites or in written account disclosures.
"Obstacles to switching banks can trip up even the most determined consumer," said Pamela Banks, senior policy counsel at Consumers Union. "All of these hurdles create customer inertia and stifle the kind of competition we need to make banks more responsive to consumers."
Consumers Union has proposed a solution. It wants Congress and the Consumer Financial Protection Bureau (CFPB) to require banks to assume the responsibility for transferring a customer's automatic payments and deposits from the old account to the new account within 14 days.
It also says banks should provide same-day electronic fund transfers at no cost to consumers and take additional steps to make it easier for consumers to move from one bank to another.
---