---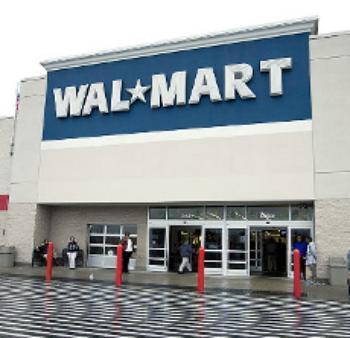 Chicago-area temporary workers have filed suit against Walmart and two temporary staffing agencies, claiming the retailer forced temps to appear early for work, stay late to complete work, work through lunches and breaks and participate in trainings without compensation, a violation of federal law.
The suit, supported by the United Food and Commercial Works International union, names Twanda Burk at the primary plaintiff.
"I only get paid minimum wage and yet Labor Ready and Walmart still try to cheat me by not paying me for the time I actually work," Burk said. "I've proven that I'm a good worker, and they just want to take advantage of that."
Lack of information
The suit claims Labor Ready and QPS, two of the staffing agencies Walmart uses in the Chicago area, failed to provide workers assigned to Walmart stores with information related to their employment, such as employment notices and proper wage payment notices as required by Illinois law.
The suit further maintains Walmart itself failed to keep accurate records of workers' time as required by federal and state law and has failed to provide workers with forms verifying hours worked. This made it impossible for workers to make claims that they were not paid by the temp agencies for all hours worked, the plaintiffs allege.
The violations of state and federal law are alleged to have occurred in early 2009 and continued up until the present time. In addition to seeking all unpaid wages for the workers, the suit calls for an injunction against Walmart and its temp agencies preventing them from future violations of state labor laws.
"There have been so many times I've been told to stay late after my shift to finish stocking the shelves, but I didn't know they wouldn't pay me for it," said Anthony Wright, a temp worker at Labor Ready who has worked at a couple of the Walmart stores in the area since late last year.
More temps for the holidays
Walmart contracts with staffing agencies for the services of hundreds of temporary laborers -- many of whom earn minimum wage -- in Chicago-area stores. The company has said it would hire 50,000 temporary workers to staff its stores for the upcoming holiday season.
"The practices that Walmart and its staffing agencies are engaging in are exactly why the Illinois legislature passed the Illinois Day and Temporary Services Act," said Chris Williams, of Workers' Law Office PC, the workers' attorney. "Workers need critical information to make sure they don't get cheated on their pay, as they did here. These workers are required to be paid for the time they've worked."
When Walmart received permission to expand in Chicago the union says it promised the Chicago city council to set starting wages at $8.75 per hour but has failed to do so.
---