---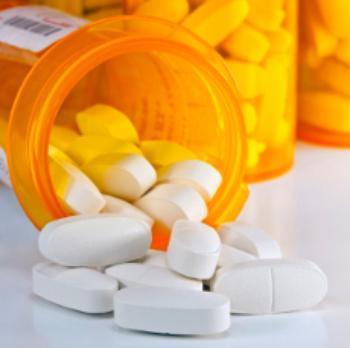 Millions of consumers with high blood pressure or coronary artery disease (CAD) take a prescription drug known as a beta blocker. For years it has been a mainstay of CAD treatment.
But a new study suggests it shouldn't be. Researchers at the NYU Langone Medical Center studied patients taking these drugs and concluded they aren't helping.
A new study conducted by researchers in the Cardiac and Vascular Institute at NYU Langone Medical Center, found that using beta-blockers, the standard of care for patients with coronary artery disease (CAD), was not associated with a lower risk of heart attacks, death and strokes in patients suffering from CAD and those with risk factors for the disease, including those with a history of heart attack. The study appears in the October 3 issue of JAMA.
Current standard
"The current standard of care for patients with coronary artery disease, especially when they have had a heart attack, is treatment with beta blockers. However, this guidance has been extrapolated from older studies," said lead author Sripal Bangalore, MD, assistant professor in the Department of Medicine, the Leon H. Charney Division of Cardiology.
"Our results found none of the patient populations studied showed benefit from taking beta-blockers, including patients with a history of heart attack," said lead author Sripal Bangalore, MD. "This is concerning in light of current treatment patterns and reveals a need for more education among practitioners who treat patients at risk for heart attack and stroke."
Bangalore speculates that beta blockers reached their favored status based on studies conducted well in the past. Recent data, he says, has continued to question their effectiveness.
Side effects
And then there are side effects, most of which are a result of the way these drugs work. Beta blockers block the effects of adrenaline in the body. When you take beta blockers, your heart beats more slowly and with less force, thereby reducing blood pressure. Beta blockers also help blood vessels open up to improve blood flow. But that can make you tired and vulnerable to fatigue.
Side effects can also include increases in cholesterol levels, weight gain, upset stomach and headaches.
The study tried to determine how beta blockers affected more than 40,000 test subjects, divided into groups composed of people who suffered a prior heart attack, those who had CAD but no heart attack, and those with high blood pressure but no CAD.
Additional research
"Our findings reinforce the need for additional research assessing which patient populations show clear benefit from beta-blocker therapy, especially because side-effects from treatment can be considerable in some patients," said Bangalore. "In addition, further study needs to be conducted to assess optimal duration of therapy in these patient sub-sets."
Other studies have suggested there are other more effective, and cheaper alternatives to beta blockers, especially for treatment of high blood pressure. In his book Hypertension and You: Old Drugs, New Drugs and the Right Drugs for Your High Blood Pressure, Dr. Samuel J. Mann, of New York-Presbyterian Hospital/Weill Cornell Medical Center, blames beta blockers for what he calls "an epidemic of fatigue."
Mann says many newer, cheaper drugs like diuretics, could be as 0r more effective if doctors would prescribe them.
---