---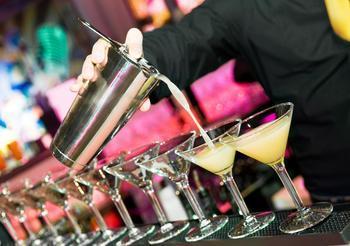 There has been an increase in medical studies in recent years suggesting moderate alcohol consumption holds health benefits. In particular, an ingredient in red wine is cited as helpful against heart disease and even cancer.
But not so fast, say researchers at McMaster University in Canada. Their study concludes that moderate alcohol consumption isn't always so benign. They say it increases the risk of atrial fibrillation, or irregular heart beat, in older people with heart disease or advanced diabetes.
"Moderate alcohol intake, with or without episodic binge drinking, is associated with an increased incidence of atrial fibrillation in older and high risk cardiovascular disease or diabetes patients," said Dr. Koon Teo, an author of the study and a professor of medicine at the Michael G. DeGroote School of Medicine at McMaster University. "Among moderate drinkers, the effect of binge drinking on atrial fibrillation risk is similar to that of habitual heavy drinking."
Stroke risk
Atrial fibrillation is a concern because it increases the risk of stroke.
In the study moderate alcohol consumption was measured as one to 14 drinks a week for women and one to 21 drinks a week for men. Binge drinking was classified as five or more drinks a day.
The incidence rate of atrial fibrillation rose to 6.3 percent of the low intake group, 7.8 percent in the moderate and 8.3 percent in the high intake groups. The increase in atrial fibrillation cases linked to higher alcohol consumption was found in each age group.
The findings go against the grain of recent research that has told consumers moderate alcohol use is not harmful and might even be healthy. While that may be true for people in good health, it might not be for people at risk of a stroke.
Risk to some may be considerable
The Canadian study said that since moderate drinking is common for more than a third of the population, these findings are significant. If you're older than 50 and have cardiovascular issues, the effect of increased alcohol consumption, even in moderate amounts, may be considerable.
The researchers also cite data from other studies they say indicates that binge drinking in healthy people may increase the risk of atrial fibrillation, although moderate drinking in healthy individuals does not appear to be linked to increased risk.
"Recommendations made about the protective effects of moderate alcohol intake in patients at high risk of cardiovascular disease may need to be tempered with these findings," the report said.
That means it's a good idea to discuss your alcohol use -- even moderate use -- with your doctor.
---