---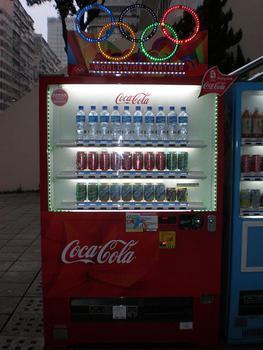 There sure has been a lot of talk about soda these days, and it can arguably be charged to New York City Mayor Michael Bloomberg's new ban on large sugary drinks in the city's five boroughs.
Apparently some of the largest U.S. soda makers are feeling quite a bit of pressure, as more and more people blame them for the U.S. obesity problem.
And starting soon in municipal buildings in the Chicago and Texas areas, soda vending machines will list calorie counts next to each of its products, and a full roll-out of the program is supposed to be completed sometime in the year 2013.
The new calorie listing follows places like McDonald's and other companies that have listed nutritional information next to menu items, so consumers can make clearer choices on their meal selections.
Does it matter?
Whether this approach will lure kids and adults away from the sweet bubbly stuff remains to be seen, but past reports have indicated that telling people how unhealthy an item is does little to lower their want for that particular product.
In a study conducted by the market research firm NPD Group, it was confirmed that when consumers eat out, they usually just want to satisfy their palette, and choose to pay little attention to the amount of calories they're eating.
The NPD researchers watched two groups of consumers order from a fast-food menu both before and after calories were listed next to each item, and they found a very small difference in what was being ordered, as well as the amount of calories the groups were consuming.
Before the nutritional info was listed the participants ingested about 1,021 worth of calories, and 901 calories after the counts were posted, showing that people want what they want when it comes to eating or drinking away from home.
Just a ploy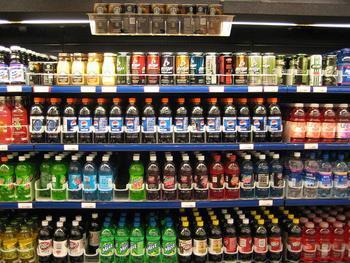 Some critics of listing calories on vending machines says it's really just a ploy to halt city and state officials from taking more drastic measures to regulate sugary beverages, like taxing them or banning them altogether, like New York.
"The industry knows that taxes would certainly raise prices and reduce consumption," said Michael F. Jacobson, executive director of the Center for Science in the Public Interest." They're willing to put in tens of millions of dollars to stop such efforts. They're worried about dominoes falling," he said.
The Mayor of Chicago, Rahm Emanuel, indicated that he has no interest in following in the footsteps of New York City, and believes taking smaller measures to increase people's awareness of their calorie intake and improve their beverage choices is a better step than forcing people to buy healthier drinks.
"I believe firmly in personal responsibility," he said. People "need to take control of their wellness and make healthy lifestyle choices."
A "bold step"
Steve Cahillane, president and CEO of Coca-Cola Refreshments says his company is pleased to make these vending machine changes, as he feels it will make a significant difference in the everyday lives of each soda-drinking consumer.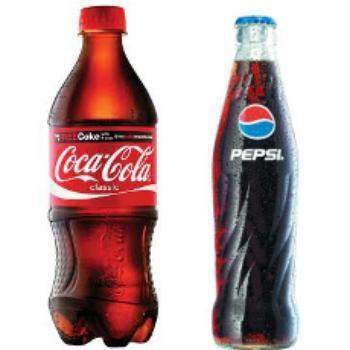 "Our support of the Chicago and San Antonio Wellness Challenge, and the new Calories Count Vending Program is another bold step in our efforts to help people understand the importance of energy balance, he said.
John Sicher of Beverage Digest said the calorie listings on vending machines are a good thing, and companies really do have a sincere concern about changing some of the unhealthy habits people have when it comes to choosing a soft-drink.
"This appears to be an attempt by the industry to start an initiative, not to just make diet and low-calorie products available, but also to try and motivate consumers to buy and consume more diet and low-calorie products, i.e. to shift consumer behavior," he said.
Time will tell if listing calories on soda machines will really impact our nation's obesity problem even in the smallest way, or if it will be just another reactive measure that politicians and soda companies take to make it look like something major and effective is being done to fight childhood an adult obesity.
---