---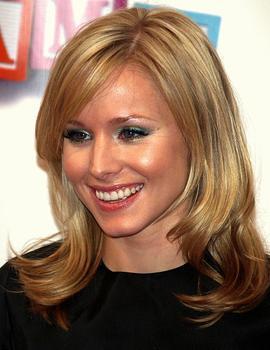 Have you ever watched a movie or television show and wished you could dress like one of its stars? Maybe you wanted those cool looking sunglasses that Bradley Cooper wore in "The Hangover," or maybe you've coveted something worn by one of the "Sex and The City" characters.
Well now you don't just have to wish, as Target has created a short film that allows you to click on items that appear on the screen, and immediately purchase them if you choose.
The film, entitled "Falling for You" is a romantic comedy starring Kristen Bell, Nia Long and Zachary Abel and only plays on the retail chains website, Target.com. As you watch the film, items in each scene will appear on the right-hand side of the screen, and viewers can add each item to their favorites list or purchase them on the spot.
For example, Abel's character Joe appears in the first scene, and right away the tie, jacket, jeans, and work bag he's wearing all appear next to the screen, and viewers can click on each item and add it to their virtual shopping cart.
And it's not just clothes you can buy either. Viewers of the film can purchase everything from the nail polish the actors are wearing, to the furniture and bedding in their homes, to the small unnoticeable watch that's being worn by one of the characters.
Not entirely new
Shoppable movies aren't an entirely new marketing ploy, as a few companies have already used videos to sell products, including Ralph Lauren, Gucci and Neiman Marcus.

According to Dennis Ryan the Chief Creative Officer of the advertising firm Olson, consumers having the ability to browse new products as they watch movies is the ideal way for them to discover new items. And the concept is only going to get more advanced as time progresses, he says.
"You start making these things more fluid, where the user experience becomes more immediate and more drivable by the end user. That's really where the medium is going and where all the fun is," says Ryan.
And according to the "Falling for You" actors, each one of them was eager to do the film, and admitted to having a penchant for Target's products. "The shoes I wore were so comfortable," said Long. "And I loved the black skirt that I wore in the final scene."
Jeff Beaman, who is the CEO of the marketing firm Clikthrough, says brands matching their products with videos have been used before, but not that effectively, and it wasn't until Gucci recently figured out consumers don't only want the accompanying videos to be informational; they also want them to be interactive.
"Luxury brands spend a lot of time producing quality videos for their sites," he said in an interview. "Yet they often keep the videos on different sections that often don't contain any information on the products featured in the videos. With luxury brands, it's all about experience. They take pride in this from their designs all the way to their stores."
Information and entertainment
Shawn Gensch, Target's Senior Vice President says the timing of releasing such a film gives consumers the option of being informed of a new product while also being entertained. He says it's an ideal concept especially for the upcoming holiday season.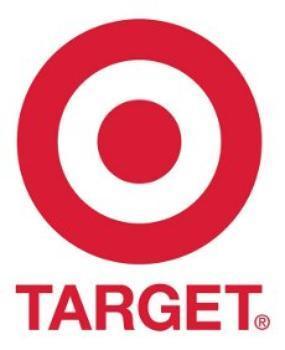 "The way we gauge success here is the differentiation of the Target brand," he said. "This is one component of a very robust messaging calendar and at a very key season for retail."
For those that don't want to sit through each episode of the short film, they can simply click on a tab that brings up all of the products in each scene, and consumers can either purchase the item or add it to their favorites.
Each segment of "Falling for You" will run in three, 4-minute episodes and the next installments are said to premiere on October 4, and October 9, respectively, which will be concluded with a live program and shopping event on October 10.
It will be interesting to see if consumers viewing these garments worn by celebrities will have a huge impact on their desire to own that particular product.
On the positive side of things, one could be able to see how certain clothing items really move when being worn-- similar to a fashion show-- and on the negative side it could force people to be more to impulsive when it comes to shopping.
One could also wrongfully assume that because an item looks good on a movie star, it will also look good on them
Shoppable videos are certainly a creative marketing idea, but it does have the potential to make you spend money that you really don't want to spend. Consumers should definitely expect to see more of these films and videos in the very near future.
---