---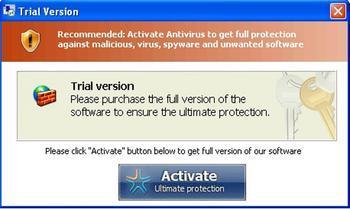 A federal court has imposed a judgment of more than $163 million on the final defendant in the Federal Trade Commission's (FTC) case against an operation that used computer "scareware" to trick consumers into thinking their computers were infected with malicious software, and then sold them software to "fix" their non-existent problem.
The court order also permanently prohibits the defendant, Kristy Ross, from selling computer security software and any other software that interferes with consumers' computer use, and from any form of deceptive marketing.
In 2008, the FTC charged Ross and six other defendants with conning more than one million consumers into buying software to remove malware supposedly detected by computer scans.
The FTC charged that the operation used elaborate and technologically sophisticated Internet advertisements placed with advertising networks and many popular commercial websites. These ads displayed to consumers a "system scan" that invariably detected a host of malicious or otherwise dangerous files and programs on consumers' computers.
The bogus "scans" would then urge consumers to buy the defendants' software for $40 to $60 to clean off the malware.
The U.S. District Court for the District of Maryland subsequently ordered a halt to the massive scheme, pending litigation. Under a settlement announced in 2011, defendant Marc D'Souza and his father, Maurice D'Souza, were ordered to give up $8.2 million in ill-gotten gains. Two other defendants previously settled the charges against them; the FTC obtained default judgments against three other defendants.
---