---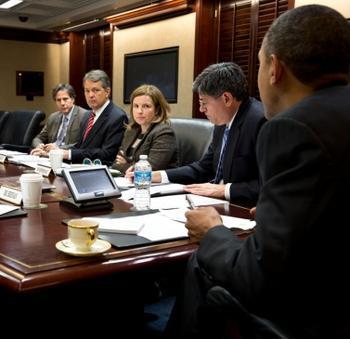 The catastrophic damage left behind by Superstorm Sandy may be physically limited to the East Coast but its effects are already spreading rapidly across the country, as the extent of the damage to the transportation network in New York and New Jersey becomes clear.
This has great significance for consumers, who may experience unexpected spikes in prices and dips in availability of popular items -- and may want to do their holiday shopping now.
Forget Wall Street, the subways, Broadway and the television networks for a minute. The Greater New York area -- New Jersey in particular -- moves a huge portion of the merchandise, raw material and parts that fuel the manufacturing and retailing sectors.
For the third day in a row, the cargo that normally moves through the New York area is trapped, sitting in warehouses, on loading docks and on trains and trucks that are unable to move. Each day that goes by limits the supply of goods to the rest of the country and blocks the flow of American goods normally exported through New York and New Jersey ports.
On track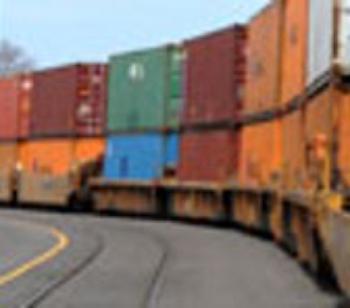 Most cargo at some point is moved by trains. Even goods that are shipped into and out of the New York area by sea, truck or air are often moved by rail through the complex network of railyards and ports in the Northeast. Until trains are moving again, much of that cargo will remain stuck somewhere.
As New Jersey Gov. Chris Christie put it yesterday: "There is major damage on each and every one of New Jersey's rail lines."
While the Midwest is sometimes called the heartland, New Jersey is a barrel that's open on both ends. Things flow through it. Raw materials flow into the region and flow back out as manufactured products. Imported products come into the ports in the Tri-State region and flow through New Jersey to get to the rest of the country.
"From a transportation standpoint, you couldn't do a lot worse than take out New Jersey," said Martin Pietrucha, director of transportation studies at Penn State, according to The Wall Street Journal.
Roads blocked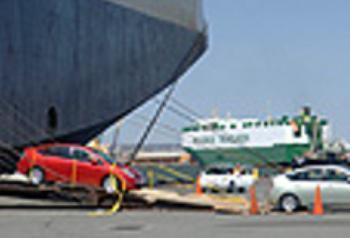 It's not just the railroads that are damaged. Highways, bridges and tunnels throughout the region are damaged. Many are still flooded and blocked with debris.
The region's three major airports -- JFK, LaGuardia and Newark Liberty, which normally move 19,000 flights per day -- are struggling to resume operations. JFL and LaGuardia expect to resume a limited number of flights today but Newark is still closed.
Economists have estimated the storm caused $20 billion in property damages and $10 billion to $30 billion more in lost business.
Long-term, the storm may actually be a boost to the economy, as money is spent to repair and rebuild all those bridges, rails, tunnel, roads and buildings that were damaged but before that happens, there will be a huge economic loss to businesses unable to get the supplies they need to meet consumer demands.
While some major purchases may be only delayed until products are available, much of what consumers buy everyday is disposable -- meaning that if they don't buy it today, they never will and the money will be lost to the merchant in question.
No fish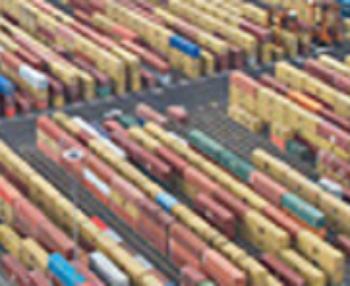 For example, if a seafood restaurant is unable to get its daily supply of fresh seafood, it will sell fewer dinners and will not be able to make up the loss later.
The crisis comes at a particularly bad time for retailers, who are able to start their annual hoped-for march to profitability as holiday shopping gets into gear after Halloween. If consumer goods don't make it to the shelves, both retailers and consumers will suffer.
Online shopping isn't necessarily the answer either. The goods shipped by online merchants rely on the same network of trains, trucks, ships and airplanes as those sold through bricks-and-mortar stores.
Advice to shoppers
At its most basic level, what it comes down to for consumers is this: It might be a good idea to start your holiday shopping now -- today -- while retailers' shelves are still stocked. The damange to the supply chain is also an argument to shop at physical outlets and to buy only items that you can carry home with you.
Even if retailers manage to restock popular holiday gift items, they're likely to be more expensive, as supply is likely to outpace demand.
---