---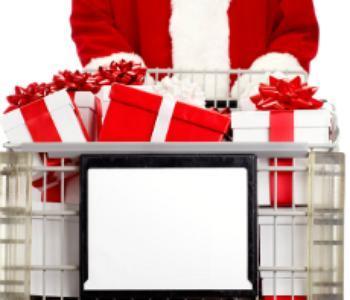 It may not be as good as last year, but retailers expect this year's Christmas shopping season will be decent.
Tempered by political and fiscal uncertainties but supported by signs of improvement in consumer confidence, holiday sales this year will increase 4.1 percent to $586.1 billion, according to the National Retail Federation (NRF).
That's pretty much the same as the projection from Deloitte last week.
NRF's 2012 holiday forecast is higher than the 10-year average holiday sales increase of 3.5 percent, but as robust as last year's 5.6 percent growth rate.
"This is the most optimistic forecast NRF has released since the recession. In spite of the uncertainties that exist in our economy and among consumers, we believe we'll see solid holiday sales growth this year," said NRF President and CEO Matthew Shay. "Variables including an upcoming presidential election, confusion surrounding the 'fiscal cliff' and concern relating to future economic growth could all combine to affect consumers' spending plans, but overall we are optimistic that retailers promotions will hit the right chord with holiday shoppers."
Mixed economic signals
Recent government data show a crosscurrent of indicators that could affect holiday sales, including unimpressive job and income growth and an unemployment rate stuck around eight percent. However, positive indicators are emerging that show a cautious but capable consumer, such as increases in confidence and home prices.
"While moderate compared to what we experienced the last two holiday seasons, the forecast is a very pragmatic look at what to expect this year given the current rate of economic growth," said NRF Chief Economist Jack Kleinhenz, Ph.D. "There's still some general anxiety amongst consumers when it comes to how the state of the economy is impacting their spending plans, but retailers can expect to see excitement around their promotions and plenty of bargain hunters both online and in stores in the coming months."
NRF's holiday sales forecast is based on an economic model using several indicators including consumer confidence, consumer credit, disposable personal income, and previous monthly retail sales releases. It now includes the non-store category (direct-to-consumer, kiosks and online sales).
Seasonal employment surge
Retailers are expected to hire between 585,000 and 625,000 seasonal workers this holiday season -- comparable to the 607,500 seasonal employees they hired last year.
"The retail industry creates hundreds of thousands of jobs every holiday season by adding new staff in stores, distribution centers, and customer service departments across the country. In addition to the newly created jobs, many retailers also offer existing staff the opportunity to work longer hours if they want," said Shay. "New jobs help people support their families, and for some, seasonal employment can turn into a career opportunity once the holidays have passed."
---