---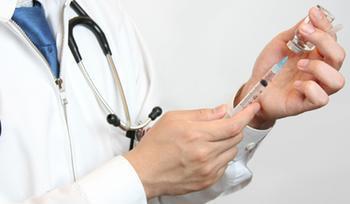 A nationwide meningitis outbreak that has claimed 24 lives has been traced to a steroid drug produced at the New England Compounding Center (NECC), a so-called "compounding pharmacy." Now, Massachusetts health officials say they may know why.
Working with the U.S. Food and Drug Administration (FDA), the Massachusetts Department of Public Health (DPH) has been investigating the facility, which shut down immediately after the outbreak facts became known.
"During the facility inspections, investigators documented serious health and safety deficiencies related to the practice of pharmacy," the DPH report states.
Alleged violations
Among the alleged violations of Massachusetts health regulations, DPH said NECC distributed large batches of compounded sterile products directly to facilities apparently for general use rather than requiring a prescription for an individual patient. It said records also show that NECC had lists of potential patient names but did not have patient-specific prescriptions from an authorized practitioner when compounding and dispensing medication, as required by state law.
The report also said manufacturing and distributing sterile products in bulk was not allowed under the terms of its state pharmacy license. If NECC was appropriately licensed as a manufacturer with the FDA the company would have been subject to additional levels of scrutiny. The investigation also found that NECC did not conduct patient-specific medication history and drug utilization reviews as required by regulations.
While counter to regulations, those alleged violations don't explain how the drugs became contaminated. But the DPH report gets to that.
Release drugs before testing
"NECC distributed two of the recalled lots of methylprednisolone acetate 80 MG/ML prior to receiving results of sterility testing," the investigators wrote.
While NECC's records show the sterility tests found no contamination, DPH says the adequacy of NECC's sterility testing methods are currently under examination. It said final sterilization of products did not follow proper standards for autoclaving, which is sterilization through high pressure steam, as required.
In addition, investigators said visible black particulate matter was seen in several recalled sealed vials of the drug. Powder hoods, intended to protect pharmacists from inhaling substances during medication preparation, within the sterile compounding area were not thoroughly cleaned pursuant to regulations.
Residual powder
"Residual powder was visually observed within the hood during inspection," the report states. "This contamination may subsequently lead to contamination of compounded medications."
Finally, investigators said a leaking boiler adjacent to the requisite clean room created an environment susceptible to contaminant growth. A pool of water was seen around the boiler and adjacent walls, creating an unsanitary condition. Investigators said the culture results of this potential contaminant are pending.
Since September 24, 2012, the outbreak of fungal meningitis has affected people in 17 states, infecting 317 people and causing 24 deaths, according to the U.S. Centers for Disease Control and Prevention.
---