---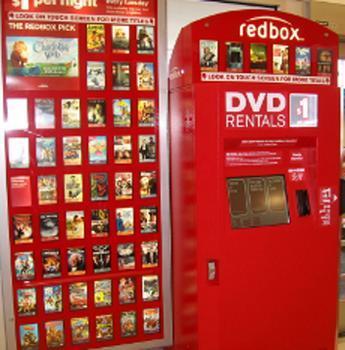 After announcing plans to team-up with Verizon to challenge the video streaming kings Netflix in home entertainment, Redbox is looking to expand its brand and services even further. The Illinois-based company announced it's getting into the live event business and consumers will soon be able to pick up tickets at each Redbox kiosk for local events.
The expansion is first being tested in Philadelphia later on this month, and a full on roll-out is tentatively scheduled for 2013 when the ticketing service will be offered on the West Coast.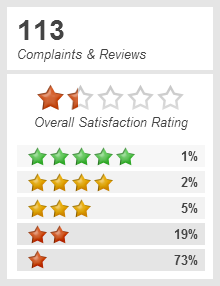 What used to be a company that was seemingly only interested in DVD sales, Red Box has made some pretty aggressive moves in the past year to expand its reach, as the company is slowly going from a movie rental destination, to becoming almost a full-fledged entertainment company. And Redbox is looking to spread its professional wings even further said company executives.
"With the support of consumers and our partners, we hope to bring Redbox Tickets to more cities nationwide, with the potential to reach the Chicagoland area," said Anne Saunders in a published interview.
$1 fee
It was also revealed that tickets for live events will be offered at either face value or slightly under, coupled with a $1 transaction fee for each purchase.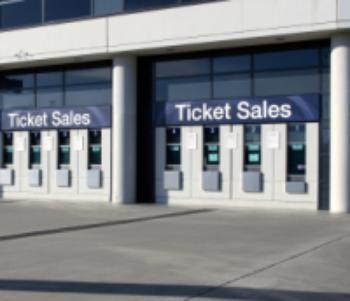 Redbox will begin its Philly ticket launch with about 650 kiosks, and immediately consumers will be able to pick up tickets for major events like music concerts, NASCAR races, Villanova University basketball and football, and a slew of other events.
The new service will also allow entertainment seekers to print out their tickets at home under Redbox's online service, which will provide the company with yet another added component that consumers may flock to.
The new ticketing service comes at a time when Redbox has seen a slump not only in sales figures but possible relevance, as DVDs are quickly being passed over for movie streaming, which has caused the company to do an about-face in terms of increasing its relevance and overall services.
Whether its new streaming and ticket services will really challenge companies like Netflix, or other companies that offer tickets remains to be seen, but without these new and very timely ventures it's possible the Redbox company could have quietly slid off to an area of oblivion. "I see no reason that this is not something that could expand more broadly," Saunders said.
And Redbox isn't only offering tickets for arena sized events, as it's also doing business with smaller venues like local zoos, festivals, museums, and other local companies.
Aiming for Ticketmaster?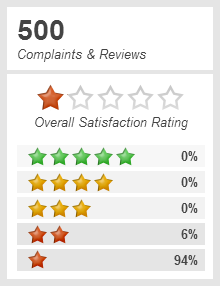 If the ticketing service is rolled out in the correct way, it could cut in to some of Ticketmaster's business, as Redbox doesn't have to familiarize consumers with its brand, it simply has to communicate its new services properly. Its bulky red kiosks are as ubiquitous as the shopping malls they sit in front of, making it practically a no-brainer if one wants to quickly pick up a ticket on their way to purchase their weekly shopping items.
However, one of the challenges for Redbox will be to turn around some of its missteps, as many customers have complained of service that has been far from superior.
"I have returned movies several times over the past few years and then been charged for them, as have several of my friends," wrote Terry of Fairhope, Ala., in a ConsumerAffairs posting.
"Every time I email or call Redbox, they have some sort of excuse why they are unable to refund me the money. This last time, they said if I could provide them with the return receipt, then there would be no problem, which of course I provided them with and a copy showing what my account was charged."
"Needless to say, that was 2 weeks ago and I now have an email from them stating once again why they do not think they owe me even after I gave them black and white information as to the fact that they do. I have spoken to multiple people about this problem only to find out how common it is and they too have had the same issues," Terry said.
Hopefully Redbox won't bring over some of its billing mishaps over to its new ticketing service.
---