---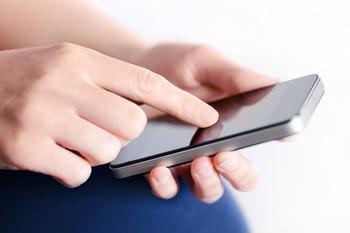 Apple's long-running patent dispute with Samsung and its huge victory in court last summer made headlines. A jury found that Samsung violated a number of Apple patents in its smartphone and tablet designs.
But beyond the $1 billion damage award, which Samsung says it is appealing, the whole issue of patents affects the price of all kinds of consumer technology, according to at least one expert.
Aija Leiponen, associate professor of technology and innovation strategy at Cornell University, says the cost patents add to products can be significant.
13 percent of a smartphone cost
"The royalty cost for patents held by equipment companies such as Nokia, Motorola Mobility and Qualcomm is estimated to form about 13 percent of the price of a 3G wireless handset," Leiponen said.
Not only does that raise the price of a smartphone, Leiponen says it makes it more costly and therefore harder for technology innovators to start new companies or develop new products.
Added to that is the legal environment. With huge damage awards in patent infringement cases, the total intellectual property cost to consumers and innovators is likely to keep climbing.
Leiponen has proposed something revolutionary and undoubtedly controversial. Yet he thinks that it would be good for the industry and for consumers. And he thinks he is not alone.
Royalties cap
"There is some consensus among analysts that an agreed level of maximum royalties would be beneficial for consumers and the industry as a whole, he said. "It would shift incentives away from intellectual property creation and royalty extortion and toward product innovation and commercialization."
Leiponen is enough of a realist to know that such a proposal faces still headwinds from entities that hold intellectual property rights. The industry, he says, will not be able to agree on this by itself.
"This might present a fruitful opportunity for governments and international organizations to provide some ground rules for the licensing negotiations regarding standard-essential patents," Leiponen said.
---