---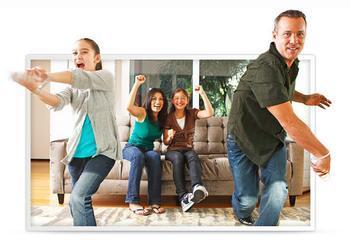 The Wii game console was different from its competitors when it was introduced six years ago. Users didn't just sit passively on the couch pushing buttons -- they got up and moved around.
Now that Nintendo is preparing to launch a new generation of the popular game system, it's cutting the price of the original to $129.99. Nintendo says the price cut goes into effect October 28 and the bundle will include copies of Wii Sport and Wii Sports Resort. The current bundle includes New Super Mario Bros.
The price cut comes just ahead of the November 18 planned launch of the new generation Wii game system - Nintendo Wii U., starting at $299.99.
Still a hit
"Almost six years after its release, people are still attracted to the pure, inclusive fun of the Wii console," said Scott Moffitt, executive vice president of sales and marketing for Nintendo of America. "A new suggested retail price and the inclusion of two excellent games make it an easy choice for families looking for a great value this holiday season."
Wii has attracted a different segment of the gaming market. While Xbox and PS3 are popular platforms for fantasy-oriented games, Wii is heavily sports oriented. Its controllers respond to movement and players must often move around, burning calories while they play.
How healthy?
A number of health experts have looked at the Wii console for its cardiovascular benefits. While most say there are limits to its effectiveness, most concede it's healthier than other types of games that don't require movement.
Wii Sports and Wii Sports Resort games are examples that helped push the industry to move towards video games motion control. The games include a variety of sports that use singular controls.
Players can test their skills in games like bowling, tennis, baseball, archery, table tennis, and basketball, all while simulating real-life movements using the Wii Remote Plus. For the first time, both games are included on one game disc.
The Wii system was an instant hit when it debuted in 2006. Nintendo says it has sold 95 million units since then.
---