---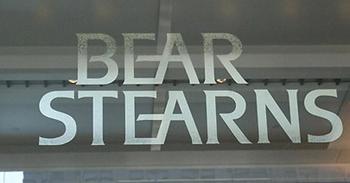 There has yet to be a single federal prosecution in connection with the financial meltdown triggered by the collapse of the market for mortgage-backed securities. But at least one state has been on the case.
New York Attorney General Eric Schneiderman has filed suit against J.P. Morgan Securities LLC -- formerly known as Bear Stearns & Co. Inc. -- JP Morgan Chase Bank, N.A., and EMC Mortgage LLC for making fraudulent misrepresentations and omissions to promote the sale of residential mortgage-backed securities (RMBS) to investors.
Specifically, the suit alleges that Bear Stearns assured investors that it had carefully vetted the residential mortgages contained in the securities and would continue to monitor their performance. The suit charges the company didn't do either.
Insecure securities
During the housing bubble, banks bundled residential mortgages into securities and sold them to investors, including other banks and hedge funds. When many homeowners who purchased homes with subprime mortgages began to default, it virtually destroyed the value of mortgage-backed securities because it was hard to tell which securities held the defaulting loans.
When Bear Stearns collapsed in early 2008, it incurred losses that have totaled approximately $22.5 billion to date.
Schneiderman's suit was brought under the Martin Act, which gives the New York Attorney General extraordinary power to prosecute financial crimes, and was executed as part of a joint state-federal task force set up to investigate those responsible for misconduct contributing to the financial crisis. To date, no one has been held responsible.
Accountability
"This lawsuit will bring accountability for the misconduct that led to the crash of the housing market and the collapse of the American economy," Schneiderman said."Our lawsuit demonstrates that there is one set of rules for all -- no matter how big or powerful the institution may be -- and that those rules will be enforced vigorously. We believe that this is a workable template for future actions against issuers of residential mortgage-backed securities that defrauded investors and cost millions of Americans their homes."
Schneiderman says several federal agencies worked on the case, specifically the Federal Housing Finance Agency Inspector General, who provided investigators and lawyers. The U.S. Securities and Exchange Commission collaborated and assisted with the case, while the Department of Justice provided resources from U.S. Attorney's offices around the country to assist with interviews and depositions.
"Fannie Mae and Freddie Mac purchased residential mortgage-backed securities from the defendants and were allegedly misled about the quality of the loans supporting those securities. Actions like this contributed to the financial crisis and those who engaged in such activities should be held accountable," said FHFA Inspector General Steve Linick.
---