---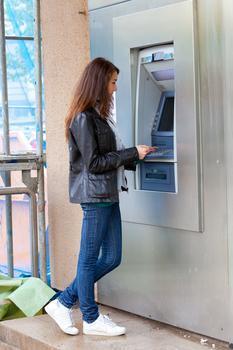 Spouses of the female variety were once regarded as chattels -- portable personal property. Like human appliances, they were useful for cooking, cleaning, bearing children and performing other domestic tasks as well as providing certain types of, shall we say, entertainment and companionship.
They could not vote or own their own personal property and whatever credit they had access to was granted solely by their master.
Things have changed considerably but it is still difficult for spouses and domestic partners who don't have trust funds or jobs outside the home to qualify for credit cards in their own name. But that may change.
Today the Consumer Financial Protection Bureau (CFPB) proposed a new rule that would make it easier for non-working spouses and partners to qualify for credit cards by relying on their spouse's shared income.
"Common-sense changes"
"When stay-at-home spouses or partners have the ability to make payments on a credit card, they should be able to obtain a card in their own name," said CFPB Director Richard Cordray. "Today the CFPB is proposing common-sense changes that would facilitate credit access for spouses or partners who do not work outside the home."
The Credit Card Accountability Responsibility and Disclosure Act (CARD Act) became law in 2009. The CARD Act requires that card issuers evaluate a consumer's ability to make the necessary payments before opening a new credit card account. Under current CARD Act regulations issued by the Federal Reserve, a card issuer generally may only consider the individual card applicant's income or assets.
Data made available to the CFPB suggest that some otherwise credit-worthy individuals have been declined for credit card accounts under the current regulation, even though they have the ability to make the required payments, the agency said. Discussions with industry sources indicate that a significant number of these individuals may be stay-at-home spouses or partners with access to income from an employed spouse or partner.
The Bureau's proposed revision would allow credit card applicants who are 21 or older to rely on third-party income to which they have a reasonable expectation of access. Although the proposal applies to all applicants regardless of marital status, the Bureau expects that it will ease access to credit particularly for stay-at-home spouses or partners who have access to a working spouse or partner's income.
According to the Census, over 16 million married people do not work outside the home. That equates to approximately one out of every three married couples who now could have easier access to credit cards with the Bureau's proposal. Today's proposed change would make it easier for consumers who are 21 or older to qualify for credit cards if they can afford the payments.
---