---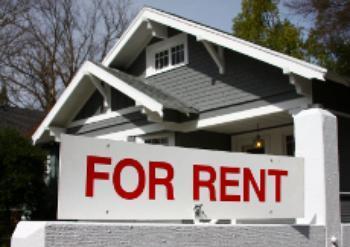 Not everyone, it seems, has bought into the American Dream of owning their own home.
ApartmentList.com, an apartment search engine, says its first "RentonomicsRentonomics" Report, shows a quarter of renters plan to never own a home.
"Forty percent of American households rent," says John Kobs, CEO and co-founder of Apartment List, adding that, "one-third of renters have had their rent raised in a tough economic climate. While the resale market slowly recovers, it seems that more Americans are embracing renting for the long term."
Rents on the rise
An overwhelming majority of states posted an increase in asking rents since January 2011. Thirty-four out of the 45 states the study analyzed showed rising rents. Nationally, residential rents rose 9.7% between January 2011 and June 2012. Breaking it down politically, 15 red states and 19 blue states saw rents rising, while 2 red states and 9 blue states experienced falling rents.
Renters in North Dakota (+32.9%), New York (+24.8%) and Massachusetts (+23.5%) saw the highest rent hikes around the country, while residents in Nevada (-8.6%), Louisiana (-7.4%) and Missouri (-4%) benefited most from falling rents. Due to a limited sample size, pricing data was not available for MT, SD, VT, WV and WY.
No plans to buy
Despite price hikes, nearly half of renters surveyed say renting is smarter than buying, and one-quarter never intend to own a home
When asked about the length of time they plan to rent, 24% of renters say they plan to rent for the rest of their lives and 47% of all people surveyed believe renting is smarter than buying a home in today's economy. Thirty-two percent of those surveyed report that their landlords have hiked their rent in the last 12 months and 44% expect an increase in the coming 12 months. At the same time, 57% of renters expect their incomes to remain flat or decline in the coming 12 months.
In addition, 37% of renters say home ownership is overrated and is not an important life goal. Of the 24% who said outright they do not want to be homeowners, 39% cite the expense of home ownership as a deterrent, and 31% believe that owning is too risky financially.
Economic factor
Fifty-five percent of renters surveyed say they wish they were homeowners and 59% say the current economy has delayed their ability or decision to buy a home. Of renters who do plan to buy a home eventually, only 4% indicated an intention to buy in the next year. 41% say they plan to rent for the next one to three years. Twenty percent plan to rent for four to five years and 7% think they will rent for six to ten years.
---