---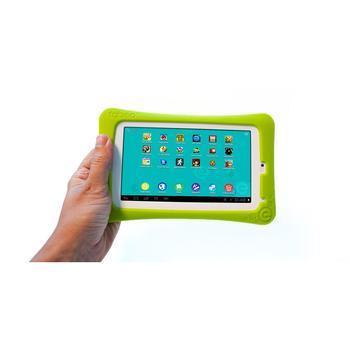 When it comes to toys and gadgets, each new generation of kids seem to have it better than the previous generation.
My generation's toy of the moment was Big Wheels. You remember Big Wheels, right? The low to the ground, plastic tricycles that came in cool colors, that allowed one to skid around their neighborhood until they were big enough to get on an actual bicycle.
It seemed like just when my friends and I were too old to ride big wheels and became uninterested in them, the smaller kids were riding around in little battery powered cars and motorbikes. I mean, we had to peddle to get around, and the newer generation of kids only had to step on an accelerator to whip around the neighborhood. It just wasn't fair.
It's the same thing with electronic gadgets. For example, one generation was blown away by being able to play Pac-Man on their television sets --instead of at the arcade -- and the following generation thinks being limited to the TV for game playing is nothing but pure insanity.
Tablets for kids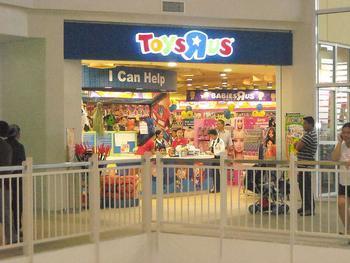 Well, today's kids are definitely the best off when it comes to having access to some pretty cool toys, gizmos and forms of entertainment. For example, last month Toys "R" Us introduced the Tabeo, which is a tablet device pre-loaded with 50 apps that is supposed to both educate and entertain your child upon each use.
Priced at $149.99 the Tabeo comes with a built in parental control so kids are limited to what they're able to access on the Internet. However those controls can also be adjusted to suit older children who may be allowed to view other content.
The electronic device is supposed to serve as a child's gateway into discovering the wonders of the Internet, while also being able to teach kids just how apps work. Designers at Toys "R" Us have also created the Tabeo App Store, which only has child-appropriate content so parents don't have to sift through what's suitable and what isn't for their child.
"Over the past year, we've spent considerable time talking to parents and children to determine what features and functions they really want in a kids' tablet, resulting in Tabeo, said Vice President and Divisional Merchandise Manager of Toys "R" Us Troy Peterson.
"We are proud that Tabeo offers robust and flexible parental control that can help protect children as they surf the Internet, and we are pleased to offer the Tabeo App Store, which features only kid-safe content carefully curated by the Toys "R" Us team," he said in a statement.
Currently, the youth tablet is available for pre-order and will be in stores by October 21 and retailers expect it to be a big hit this Christmas shopping season. Upon purchase, the Tabeo is equipped with 20 games that are a combination of original titles and games that are already popular, like "Fruit Ninja, Tiki Golf, Angry Birds and other selections.
There are also apps that help your child with school subjects like math, science and English, as well as apps that can either start or nurture a new hobby like photography or cooking. The Tabeo can also be used like a Kindle, as kids can access a feature called iStorybooks that allows them to download a host of story books and other reading content.
And because designers know that kids may easily drop or mishandle the tablet, the Tabeo comes encased in a lime green rubber bumper, which is supposed to protect the device from breaks or cracks. The bumper also comes in other colors to choose from, and items like dock stations and extra cables are available for purchase.
Netflix for kids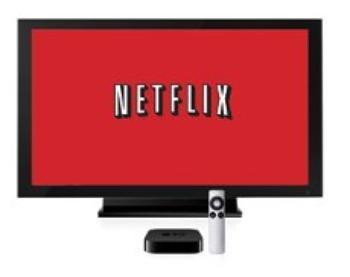 But it doesn't stop there when it comes to companies branching off to make adult-like products for children. The folks over at Netflix have just announced its new entertainment feature called "Just for Kids," which allows children to navigate through rows and rows of kids TV shows and movies, based on their preferences.
So instead of videos being completely jumbled up with adult movies and shows, kids can roam freely in their own tailor-made section of the site.
By selecting the Just for Kids option in the top left hand corner of the Netflix app on iPads, parents and children can select from viewing categories such as superheroes, sing-alongs, and princesses, and options are organized in a very clear and bright manner so it's extremely easy for kids to use. Netflix says the new feature will be ideal for those children ages-12 and under.
"We're very excited to release the first mobile version of Netflix Just for Kids, said the Director of product innovation at Netflix, David Watson. "Kids love watching shows and movies on tablets and they intuitively know how to use Netflix Just for Kids on iPad."
The Netflix feature can also be accessed on Macs, the Nintendo Wii, the Xbox, PlayStation 3, as well as Apple and Smart TVs and PCs.
---