---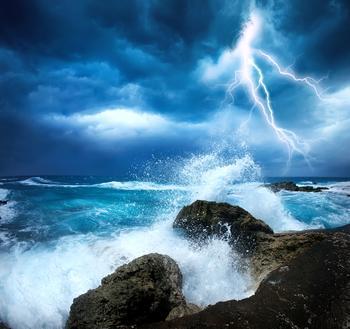 It's been said that no one does anything about the weather but everybody talks about it. Or something like that. In recent years, of course, the prevailing theory is that we have done quite a bit about the weather, perhaps too much, providing even more to talk about.
And so it makes sense that a new social networking site will give those with lots of spare time the opportunity to endlessly discuss weather conditions past, present and future.
The brainchild of two New England TV weathermen, SkyWatchers.me, promises to provide all weather, all the time. Its website, still forming off on the horizon, promises to provide "the future of weather."
Hmmm. Actually, we would probably have future weather with or without the website, but who's quibbling? After all, New England has more than its share of weather, so the site should get a warm reception locally, especially among longtime fans of Dick Albert, who's been the meteorologist at WCVB-TV in Boston for 31 years. His sidekick, Steve Cascione, holds forth come rain or shine a bit to the south, at WLNE in Providence, R.I.
Lots of it around
"During things like hurricanes and flooding and New England blizzards, there's a massive amount of people who are involved in the weather and want to know before it starts," Albert said, according to the Boston Herald.
"Weather is more and more the lead story on local news and the story in national news," Albert said. "And, generally speaking, it will become more and more talked about because 100-year storms are now 10- and 20-year storms. ... There's just a multitude of things happening more often than they used to."
SkyWatchers will offer the ability to search by town, city or ZIP code for hourly and long-term forecasts, radar, and satellite information, and will feature forums, almanacs, blogs, a weather story of the day, teaching tools and mobile applications, the chatty weathermen promise.


---