---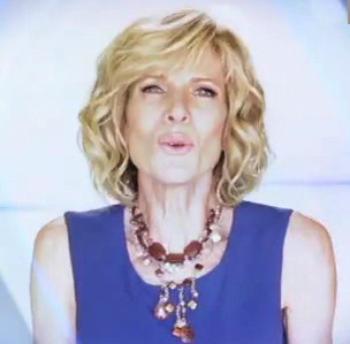 Want to light up your life? Songstress Debby Boone suggests you look into Lifestyle Lift, a nationwide cosmetic surgery chain that claims to take a "revolutionary approach" to "facial rejuvenation."
In its infomercials and web ads, some narrated by Ms. Boone herself, Lifestyle Lift promises it "turns the clock back by tightening and smoothing your face and neck to create a more youthful appearance."
The advertising promises a quick and painless procedure without the messy complications of full-blown surgery. But consumers say it doesn't always turn out that way.
Hit by an IED
"One year ago, my mother almost died after having a Lifestyle Lift in Huntersville, NC.," said Teresa of Wake Forest, N.C., in a ConsumerAffairs posting earlier this month. "Prior to her surgery, she was told it was okay to consume a small meal before surgery. She had a small box of chicken nuggets (6) and an unsweetened tea. During her surgery, she began to vomit while under local anesthetic and aspirated some of the partially digested contents of her meal into her lungs."
Teresa said that two days after the surgery, her mother's blood became septic and she wound up in the Intensive Care Unit.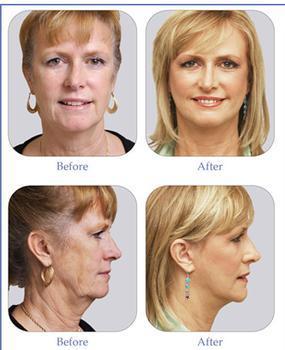 "She looked like she had been hit by an IED and was on a respirator. We were not given much hope by the doctors, but we knew she was a fighter," Teresa said.
Linda of Upland, Calif., said she had the procedure in July 2011 but was unhappy with the results.
"The procedure was very painful. I experienced approximately 20 painful shots, which numbed the area, but I could feel (and hear) the cutting of my skin and stitching," she said. "The recovery was long and painful and I followed their instructions to the letter, even sleeping in an upright position for a month. The results were not good. I saw no improvement."
A follow-up surgery was scheduled which Linda said turned out even worse.
"Now I am left looking worse than I did before the surgery with jowls and marionette lines and scars around my ears and chin area. I am out $6,000! I contacted the company and tried to get a refund (or partial refund) and they denied my request."
Painful and unsatisfying
Although their experiences were painful and ultimating unsatisfying, Teresa, Linda and the others who have posted on ConsumerAffairs can take some satisfaction in knowing that they have helped others by sharing their experience.
As Martha of Bronx, N.Y., put it: "Thank you to all who have suffered. You have saved me from myself. I also felt pressured when I made that phone call. I asked for printed material and doctors' names. The salesperson refused to give me names and in the end didn't send the printed material. I've dodged a bullet. Thanks again to all who are still in pain. I pray for you."
It hasn't always been easy to find honest reviews from real Lifestyle Lift patients. It was just a few years ago, in July 2009, that the company settled a lawsuit with the New York Attorney General over its attempts to post fake reviews on popular websites.
Under the settlement, Lifestyle Lift agreed to stop publishing anonymous positive reviews about the company to Internet message boards and other Web sites, and paid $300,000 in penalties and costs. The case was believed to be the first in the nation aimed at combating "astroturfing," a growing problem on the Internet.
Lifestyle Lift employees published positive reviews and comments about the company to trick Web-browsing consumers into believing that satisfied customers were posting their own stories, the attorney general said.
Astroturfing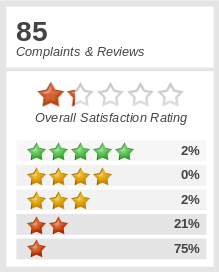 "This company's attempt to generate business by duping consumers was cynical, manipulative, and illegal," said then-Attorney General Andrew M. Cuomo. "My office has and will continue to be on the forefront in protecting consumers against emerging fraud and deception, including 'astroturfing,' on the Internet."
Internal emails discovered by Cuomo's investigation showed that Lifestyle Lift employees were given specific instructions to engage in the illegal activity. One e-mail to employees said: "Friday is going to be a slow day - I need you to devote the day to doing more postings on the web as a satisfied client." Another internal email directed a Lifestyle Lift employee to "Put your wig and skirt on and tell them about the great experience you had."
But that was then. We could find no reports of other substantive action against the cosmetic surgery chain, although some consumers -- like Linda of Upland -- think someone should do something.
"This place should be shut down. I think a class action suit should be brought against them. I am frustrated and angry and wish I knew how to get help," Linda said.
In fact, a class action suit is unlikely because of so many widely varying circumstances affecting each patient's case. What individual consumers Like Linda should do is consult an attorney who specializes in medical malpractice. If a patient has suffered serious and lasting harm as the result of medical error of negligence, there is always the possibility that litigation will bring relief.
Consumers should deal only with lawyers with extensive experience in malpractice or personal injury cases and should insist on a contingency arrangement, under which the attorney's fee is paid from the settlement, not upfront by the consumer, legal experts said.
---