---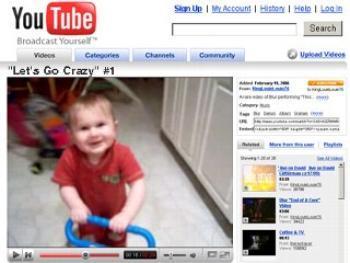 Can babies dance to recorded music? Yes, but only so long as no one posts a video of it to YouTube. That's the position Universal Music Corp. has taken in a case that highlights the extremes to which copyright holders will go to protect their turf.
The case -- widely regarded as absurd -- began back in 2007 when Stephanie Lenz's toddler son began dancing in the family's kitchen while Prince's rendition of "Let's Go Crazy" played in the background.
Lenz thought it was cute, an assertion most of the parties to the case do not dispute, and recorded a 29-second video which she then posted to YouTube so her family and friends could see it.
Not amused
But over at Universal, the legal staff was not amused and fired off a takedown demand to YouTube. Copyright law permits copyright holders to file such demands when their material is wrongfully displayed on Internet sites. It's intended to stop wholesale pilfering of software, music, books, articles and photos.
But there is also something called the Fair Use Doctrine, under which brief snippets of copyrighted material can be used -- quotes from a book or newspaper article, for example.
This cuts no ice, however, with the music and movie industries, known for being inflexible, even outrageous, in their demand that their customers toe the line.
Most consumers will bow to legal actions by giant corporations but Lenz fought back. With the help of the Electronic Frontier Foundation, she filed a lawsuit asking the court to hold Universal accountable for its actions.
A district court ruled in her favor, holding that content owners must consider fair use before sending copyright takedown notices.
Next Tuesday, Oct. 16, the case goes back to U.S. District Court in San Jose, Calif., where EFF Intellectual Property Director Corynne McSherry will ask the court to grant Lenz's motion for summary judgment in this case and rule that Universal's takedown was improper and an abuse of the Digital Millennium Copyright Act (DMCA).
"Parents are allowed to document and share moments of their children's lives on a forum like YouTube, and they shouldn't have to worry if those moments happen to include some background music," said McSherry. "Content companies need to be held accountable when their heavy-handed tactics squash fair use rights. We hope the judge gives Ms. Lenz the closure she deserves, and shows content owners they can't trample over users' rights."
---