---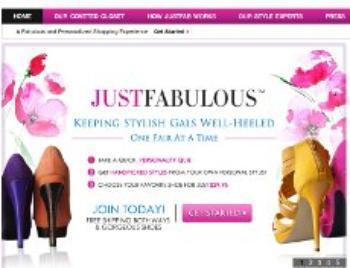 Like it or not, fashion is and always will be a relevant thing in the world.
Not relevant in a need-to-survive-kind-of-way, I mean surely the stars and clouds won't plummet if one doesn't obtain the latest fashion get-up, but for sure, clothes, shoes and accessories are an important part of our everyday lives.
It's safe to say that one's appearance says at least a little something about them, and a person's look can really affect the way they're received both professionally and socially.
Basically, even if you don't care about fashion or about being fashionable, there are enough people that do care about it, which in a way impacts you. In a sense, we are all forced to confront fashion in one way or another.
Now for those who are really into fashion, money can inconveniently come into play at times. We've all seen or heard of the person in dire struggle to pay their rent, while sporting the latest handbag or wearing the latest pair of sneakers.
Many people choose to go broke just to look affluent. It's always been a weird and oxymoronic part of our culture.
Fashion for the frugal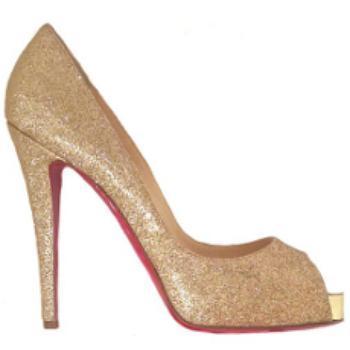 In an effort to cater to the group of consumers who want the expensive look, but still want to pay their rent or mortgage on time, websites like JustFab have begun to grow in both popularity and its customer base, and if you think about it, a lot of companies are using this particular business structure, which makes perfect sense.
It seems like Netflix has truly paved the way when it comes to offering a flexible type of service that allows you to pay one monthly price for an unlimited access to products. Once you throw in the free delivery component, many people are hooked, and a lot of industries are now making strong efforts to appeal to the current consumer trend of wanting items continually delivered for one monthly cost.
The website JustFab seems to do just that, as it offers VIP users the chance to view hand-selected ladies fashion items, that's personally selected by famous and semi-famous industry experts, and for the most part the Kimora Lee Simmons-owned company has made its fair share of noise among fashion enthusiasts and the mainstream media alike.
Of course Simmons is the former supermodel and ex-wife of Hip-Hop mogul Russell Simmons, and also the owner of several fashion-based businesses.
Just $39.95
The membership fee to join JustFab is $39.95, and that amount serves as a credit for the following month. Each item on the site is $39.95 as well.
Between the second and the fifth of each month, customers choose an item and the $39.95 is deducted. After your initial purchase you become a VIP member and the company says that fashion consultants pick items from the company's "coveted closet" each month based on your personal style.
JustFab says it determines your personal style after you fill out a multiple choice quiz that gives the stylists an idea of what your particular flair is.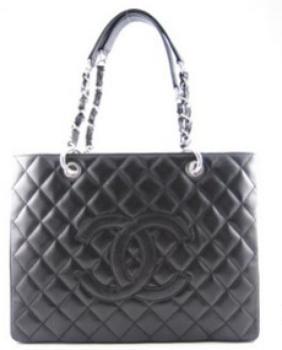 If you don't select an item when it's presented, you have until the fifth of each month to hit the "skip the month" button so you're not charged. If you don't bypass what's selected for you, you'll automatically be charged -- kind of like the old Book of the Month Club.
The fashion site, which is part Netflix with a dash of Facebook, sets up a "personal boutique" for each user, and customers can visit it each month to see what new fashion items have been selected for them.
The site doesn't have the same type of social component as Facebook, but it sets up a sort of profile for you nonetheless, while providing users a customized service approach, which many consumers are attracted to.
No-hassle shipping
Justfab doesn't actually gather clothes, shoes and accessories from outside designers, items are made by the company's vendors who are said to also design for popular brands like Nine West, Aldo, Marc Jacobs and Steve Madden. The company also says it has free no-hassle shipping for all deliveries and exchanges.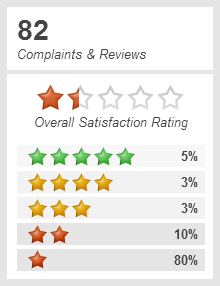 But it doesn't always turn out that way, according to customers who've reviewed their JustFab experience on ConsumerAffairs. Gripes stem from items being just mediocre, to some customers being victims of slow delivery.
"I was so excited to get my shoes from this website," wrote Erika of San Francisco. "They had all kinds of styles and different colors and sizes. So, I ordered my shoes on the 10th and they were supposed to be here by the 17th. It's now the 26th and nobody has my package—not me or them." She then added, "I will never order from here again and I recommend you don't either."
Many of the complaints in the ConsumerAffairs comments section stem from the company's terms seemingly being muddled within the site, so those interested in Justfab and any other company for that matter should read all of the provisions carefully and more than once.
This will also give you a little time to at least be temporarily lured away from buying something on the Internet impulsively.
It's safe to assume that Maria of Dayton, Ohio would agree about carefully reading the terms, as she used JustFab and wasn't thrilled about the products at all.
"First of all, obviously the following happened to me for not reading the fine print which I'm used to doing, but never thought I'd have to do such things just to buy a pair of shoes," she wrote. "I purchased a pair of shoes from this site thinking it was a very good deal for your money and they looked so cute on the website's picture, blah, blah."
"Well, I got the product and I hated it, so I returned it, but I was more pushed by the person who took my call to take a different item. Of course, so I did. I got the next item and it was even worse," Maria explained.
Not all bad
But, not all of the comment were bad about JustFab's product and services. Jessica of Illinois gave a personal satisfaction rating of five stars to the fashion site, and says she found the products to be of decent quality.
"I've been a member roughly around two years or since Just Fab was just beginning and let me start by telling you how much I love JustFab because of their shoes, clothes, bags, and jailer are amazing," she wrote.
"I always get compliments on everything that I wear. And "the quality of their products are amazing, they're not cheap at all," Jessica said.
For the most part it seems that if you use the JustFab website properly, you can significantly decrease the chance of being hit with a surprising charge, or even getting duped.
However, a good amount of folks have played by all of JustFab's rules and still were victims of inadequate service and subpar products. There is definitely a good chance that all of the products aren't made exactly the same way and levels of quality may fluctuate.
The site shows a 24/7 customer service number for complaints, and I called in the middle of a work day and reached someone in about 30 minutes, which isn't too bad if you want to resolve a problem with an order.
How fast the company resolves customer issues is another story, but one has to expect glitches will exist in a newly developing business structure that's figuring out how to seamlessly provide at home service for a set cost.
Also, since many companies don't have a strong desire to let you clearly know how to back out of a business exchange, it's up to the consumer to be as knowledgeable as possible about the terms before purchasing anything.
And taking the time to speak to a live person can be a hassle for sure, but many times it creates better results, especially if you want things resolved sooner than later.
---