---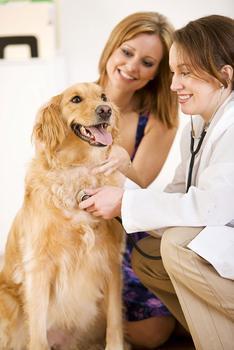 For some reason millions of consumers go to pet stores and spend hundreds of dollars for a dog when they could go to a shelter and bring home a pet at virtually no cost.
Pet shop puppies are often the product of puppy mills and can come with serious health problems. Karen, of Lighthouse Point, FL, had a bad experience at a local pet shop.
"We purchased a Boston terrier puppy for $1300, took her home and the next morning she was pooping blood and throwing up, Karen wrote in a ConsumerAffairs post. "I took her to my vet and she has Giardia. She was also severely under weight and malnourished our vet put her on a supplement and very good puppy food and she has gained four pounds in a month!"
Adopt-a-Shelter-Dog Month
October has been officially declared Adopt-a-Shelter-Dog Month and the American Society for the Prevention of Cruelty to Animals (ASPCA)is taking the opportunity to urge consumers who want a dog to choose one from their local animal shelter.
"There are three to four million dogs living in shelters nationwide who would make a fantastic addition to anybody's family, all they need is a second chance," said Gail Buchwald, senior vice president of the ASPCA Adoption Center. "During Adopt-a-Shelter-Dog Month, the ASPCA encourages everyone to visit their local shelter, adopt one of these amazing animals or help us spread the word to potential pet owners to make pet adoption their first option."
A newly released poll conducted by Edge Research and commissioned by the ASPCA reveals that individuals who adopt a dog from a shelter are much more likely to be happy with their experience than consumers who purchase a dog from a pet store. According to the survey 77 percent of adopters say they are more likely to feel that overall bringing the dog into their home has been a positive experience compared to 63 percent of pet store dog owners.
Honest and transparent process
Shelter dog adopters are also more likely than pet store dog owners – by a margin of nearly two to one -- to feel that the process through which they got their dog was honest and transparent, and they are twice as likely as pet store consumers to recommend the place where they got their new dog to a friend.
"The ASPCA's research confirms that adoption really is the best option when it comes to adding a new dog to your home," said Cori Menkin, senior director of the ASPCA Puppy Mills Campaign. "Most pet store puppies come from puppy mills, and we continue to urge those who are looking for a new companion to adopt a dog from a shelter so that the puppy mill industry becomes unsustainable."
If you've already adopted a shelter dog, the ASPCA is asking that you send a Tweet or remind Facebook friends that October is a good month to adopt a dog.
---