I love when websites let you view content for free.
Remember when YouTube first popped up and you realized you could stream an endless amount of videos without paying or providing your credit card information?
Or do you recall the first time you used iTunes and couldn't believe the new and revolutionary music library was actually available to download?
The website Hulu is sort of like that, as it offers a bevy of programming from television and cable networks like Fox, NBC, A&E and Comedy Central, and it doesn't cost viewers anything to use it.
Consumers don't have to download any software either; they only have to have a good Internet connection and a computer enabled with Flash, the company says.
And unlike Netflix, iTunes and other online sources of video, no one has posted any reviews -- good, bad or indifferent -- which is probably a good sign.
What's also cool about the streaming website is you can watch shows, movies, documentaries and other content without being worried that you're doing something illegal.
It's nice that Hulu gets the rights to the content beforehand, so users can enjoy Family Guy let's say -- without worrying about being tackled by Federal Agents while using the laptop.
410 providers
Currently the company says it has 410 companies that provide content, which gives consumers a pretty hefty selection of viewing options to choose from. But unfortunately, certain popular shows aren't included on the site like Breaking Bad, The Good Wife or my all-time favorite The Sopranos.
When I tried to access these shows, Hulu said it hasn't yet secured the rights to them, along with other shows that users may be searching for. But it continues to try and work out a deal with the networks, so the website can be a complete one stop shop for just about any viewing choice.
In the meantime, Hulu provides other content that's associated with the shows they don't have yet.
For example, although full episodes of The Sopranos aren't available on Hulu, users can watch related content like when Eddie Falco -- who plays Carmella Soprano -- was on the Tonight Show with Jay Leno, or they can watch the cast of Breaking Bad being interviewed and listen to them break down past episodes for hardcore fans.
Also, shows that are absent from Hulu like The Good Wife  can still be accessed, as the company provides a link to the network the show originally airs on.
The fact that Hulu provides you an outside link is pretty impressive, because it could easily hide the fact that you can go elsewhere to view programs the company doesn't have.
Hulu Plus
Hulu Plus is slightly different in that it's not free and will run you $7.99 a month. On the company's website it's pretty hard to determine the main difference between Hulu Plus and regular Hulu, so I called the customer service number which also seems to be pretty hard to locate on the site.
Although many companies have a room full of customer service people, they really want you to either go to the frequently asked questions for answers, or want you to email your question in — which usually means waiting at least a day or two to get your question answered, and that's hardly ever convenient.
Luckily, I was able to track down the toll-free number, which is 1-877-485-8411, and a company rep told me the main difference between the two Hulus is you get more viewing options with the Plus version.
"You get access to more content as well as HD quality," explained the company representative.
"Let's say like the show New Girls, without the Hulu Plus subscription you have to wait eight days after the new episode airs in order to watch it. With Hulu Plus you get to watch it the day after it airs."
"We only have the current season of New Girls, but with other shows like Grey's Anatomy, we have all nine seasons and you can watch it if you're a Hulu Plus member," she added. "But if you're a free Hulu user you can only watch the most recent five episodes of the current season."
Nothing missing?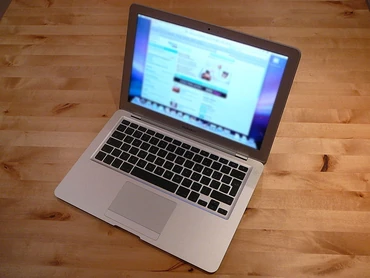 The rep also said if you've been using the free version of Hulu and don't seem to be missing any of the shows you're interested in, it may not be necessary to purchase the Plus version.
Also, certain shows may be blocked if you only have the free service, so it really depends on what your favorite shows are to determine which version is best for you.
"If you've been using the classic Hulu and you haven't run into the issue of needing Hulu Plus, it's possible that you don't need it. But if you keep running into 'This is for Hulu Plus only,' then it's something worth trying out," said the rep.
You certainly have to give the company credit for being honest and not forcing its $7.99 monthly subscription fee on consumers, as many companies would try to steer you away from the free version of the service.
Also, with Hulu Plus the company says you could access shows on mobile devices, game consoles, and Smart TVs -- which seems to be the way many people are watching programs nowadays.
Additionally, the Plus version gives you access to Spanish programming on Univision.
Occasional commercials

What's also different about Hulu Plus that many folks probably won't like, is viewers will see occasional commercials throughout the programming, but the company says it's only a small amount and it's nothing compared to the heavy amount of ads you'll experience watching a show on network television.
Some may ask, "Is this a better alternative to cable television"? Like most of the products and services people purchase, it really depends on the individual and how they plan to use that product or service.
If you're the type of viewer that only watches a handful of shows, and could care less about the other million channels that cable offers, Hulu might be right up your alley, whether it's the free or paid version.
Both Hulus offer original programming that cable or network television stations won't have, which may be a benefit for those who like edgy programming — because script writers can always get away with more on the Internet than on network TV or cable.
But if you're the type who likes to wander around all of the channels, and surfing from channel 2 to channel 600 is part of your viewing enjoyment, you may want to stick with cable, even with the ridiculous costs most companies charge.  
Also, bundling Internet and phone service along with cable is preferable for some, which is another reason it may be better in some cases.
But all and all, there's isn't too much bad you can say about Hulu—at least not yet—and just like Netflix, YouTube and iTunes, the program and movie website is a step in the right technological direction.