---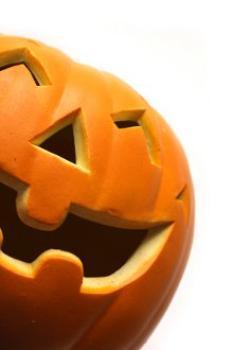 A child has a greater risk of being fatally injured by a car on Halloween than any other day of the year, according to data compiled by State Farm insurance.
The insurance company teamed up with research expert Bert Sperling, of Sperling's BestPlaces, to analyze the risks of this holiday that is a favorite of children. The study looked at more than four million records in the Fatality Analysis Reporting System (FARS) from 1990 – 2010 for children 0-18 years of age on October 31.
That detailed analysis revealed that Halloween recorded 115 child pedestrian fatalities over the 21 years studied. That's an average of 5.5 fatalities each year on October 31, which is more than double the average number of 2.6 fatalities for other days.
Useful for parents
The study also generated some data that could prove useful for parents in keeping their children safe.
For example, the most dangerous time on Halloween is not the midnight hour but between 6:00 – 7:00 p.m. In most time zones that's about the time daylight turns to nighttime.
The study further showed over 60 percent of the accidents occurred in the 4-hour period from 5:00 to 9:00 p.m.
Where the accidents occurred is also revealing. More than 70 percent of the accidents occurred in the middle of the block, usually when excited trick or treaters darted between parked cars.
This can be avoided if parents stress to children to only cross a street at a corner or crosswalk.
Most at risk
Which children are most at risk? The data shows that most of the fatalities occurred with children ages 12-15, accounting for 32 percent of all child fatalities. The second most vulnerable age group is children ages 5-8, who accounted for 23 percent of fatalities.
What about the drivers in these pedestrian accidents? The study found that young drivers ages 15-25 accounted for nearly one-third of all fatal accidents involving child pedestrians on Halloween. Drivers ages 36-40 and 61-65 were involved in the fewest child pedestrian fatalities on Halloween.
Fortunately, the data shows that Halloween is actually getting safer with child fatalities on Halloween declining each of the last six years.
"State Farm wants children to be safe every day of the year whether they are inside or outside of a car," says Kellie Clapper, assistant vice president of Public Affairs at State Farm. "The analysis of this data highlights the particular need for parents to be especially alert during Halloween."
---